Spoiler alert – I am a compensated spokesperson (employee) of E Ink. My bias is clear. I'm not asking you to trust my opinion – but maybe an objective source?
I get that it's pricey to juggle various tech. Look at all we do on our phones – late night Amazon sprees, look up our exes, pay bills, TikTok & Facebook Reels into the wee hours. But it makes sense to use tech as it was intended – Review Geek promoted this premise - Stop Using Your Tablet Like an eReader – and listed the reasons.
Why ePaper?
Readability - Easier on the eyes
While reading with inadequate lighting can cause headaches, the article points out that reading LCD screens in bright sunlight and screen glare reduce readability – and can cause eye strain, specifically, headaches.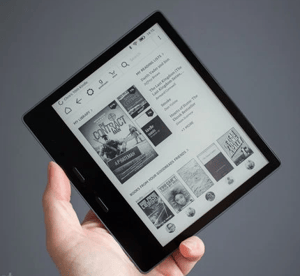 Amazon Kindle Oasis. Image credit: Amazon
Battery Life – Read On!
ePaper is bistable – only requires power to update to the next page. Unlike LCDs, which use backlights at all times so you can see the image, eReaders use a fraction of that energy for small frontlights as needed in dark lighting. In bright or moderate light conditions – ePaper is reflective, just like paper. The ambient light is enough to ensure readability. I'll take a few weeks between charges over three times a week for an LCD tablet.
Bonus – no distractions. On a tablet, email is a click away. And browsers, and games, and the entire Internet. Not so with eReaders using ePaper displays. Focus, focus, focus.
Sustainability
No deforestation, no waste – just add more titles to your library. Long battery life and long device life add to the sustainability quotient.
ePaper is Just the Start
It's a good start, but not all that is good is about ePaper displays. The real gravy is when the manufacturers build in even more features – like translation links, bookmarking, send a section to email, eNote writing capability, OCR capability – some manufacturers support Android apps.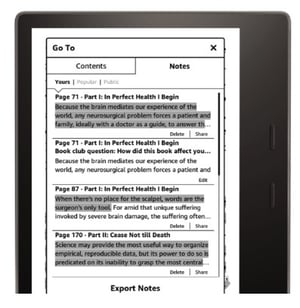 Image credit: Amazon
What about color?
Yes, what about color? Several color eReaders and phones are available. The color gets better with every generation. Comparison of E Ink Gallery to newest version of E Ink Gallery Plus below: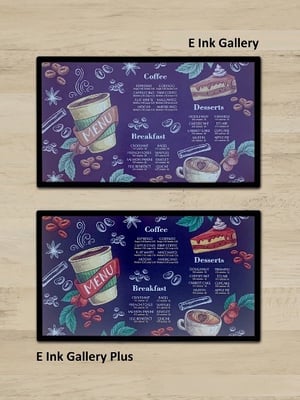 Image credit: E Ink
Bonus Track –Fun Projects
Make Use Of describes projects using Digital Paper. Stream Reddit content, sport a Digital Paper watch, check cryptocurrency values, even monitor your beer brewing process. Take a look!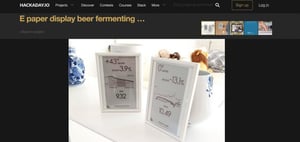 Image credit: HACKADAY.IO
What would you create with Digital Paper? Drop us a line!
Resources: