We think we know eReaders. We think we know eNotes. But have we looked past the most popular offerings to see what other choices are in the genre?
We've heard about the Kindle Scribe – and I can say I have a pre order already in. Amazon Kindle is undoubtedly the best recognized brand in the eReader segment. Combining eReader and eNote is not new – I wrote about my experience with the Kobo Elipsa last November. I still love the Elipsa. I'm proud to say my mind is open to other possibilities in both segments.
Stuff compared the Scribe to the reMarkable just last month – full disclosure, I use the reMarkable every day. I'm saving my observations until the Scribe arrives in a few weeks – stay tuned!
Looking around the interweb, I saw some unfamiliar names – so I had to conduct more extensive research. Of course, the following products are powered by E Ink Digital Paper.
Mobiscribe Origin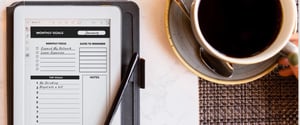 Mobiscribe Origin. Image credit: Mobiscribe
Mobiscribe Origin – from Mobiscribe. Introduced in 2019, Gen 2 version available – it is well priced. It's small for an eNote – more the size of an eReader. Included is the stylus – no charging required, eraser built in and a wide range of sensitivity, and three nibs. Accessories include a cover, additional pencil, additional nibs. The Origin supports collaboration – up to 8 screens can be shared across the planet. Handwriting to text conversion – check. Cloud access via Mobicloud – check. Pre loaded templates get you going fast. Check out their blog – good ideas for navigating the post pandemic environment. Ok, the theme is New Year's Resolutions, but same idea.
Rakuten Kobo Sage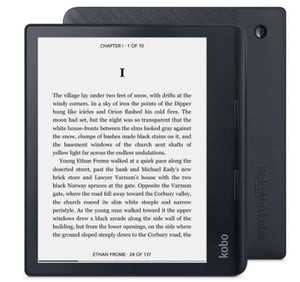 Rakuten Kobo Sage. Image credit: Rakuten Kobo.
Very similar to the Elipsa, the Sage offers a smaller scale - 8" E Ink Carta 1200 screen vs 10.3" display in the Elipsa. The Sage can annotate pdfs or create notebooks, like the Elipsa. On the plus side, the Sage is water resistant and has adjustable brightness and color temperature with ComfortLight Pro. The Elipsa has a lesser version of ComfortLight that only adjusts brightness. The Sage is priced less than the Elipsa – you can compare both units on the Kobo site.
Boox Note Air2 tablet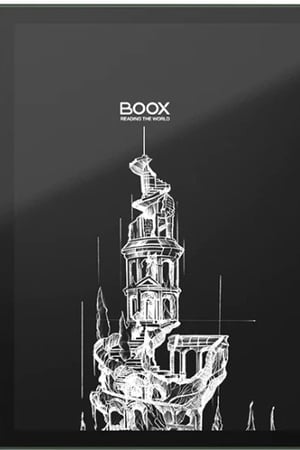 Boox Note Air2. Image credit: Boox
I am really intrigued by the Boox Note Air2 – two versions available. Both are 10.3" and run the Android 11 OS. This is really something – apps on an eReader/eNote! Google Drive, DropBox, Microsoft One Drive, and Google Docs are supported. Almost all the eNotes have some cloud connection available, and reMarkable also supports Google Drive and Dropbox. The Note Air2 also reads to you! Text to Speech is built in – so all of your titles are now audiobooks! Bazinga!!
2 pens available – the included pencil does not have erase function. I really like the erase function – others may not care. Spoiler alert – there's a stylus from Staedtler that works with many eNotes, does not need charging and has built in erase. It won't connect magnetically to eNotes – but if you get a case with a pen holder (like this case from Amazon, which I use), no worries about losing your pen. I can vouch for both accessories – I love them!
What Do These Products Have in Common?
They all start with E Ink Digital Paper. Easy on the eyes (adjustable brightness and color temperature, for some), low power consumption (weeks between recharging), easy portability, high storage capacity and great sustainability capability make these products highly superior to paper books and notebooks.
It's not easy keeping track of all the eNote and eReader options available. It's fun to try them out, and I am happy to be your dedicated researcher. What do you think about these options? What tech are you looking for?