Earlier in January, we saw technology trends such as smart surfaces, wearables and ePaper technology take center stage at CES.
Now that 2022 is approaching its halfway point (yes, really!), how are those predictions and trends playing out?
Let's take a closer look.
Enabling Smarter Surfaces With Display Technology
BMW's concept car showcased at CES this year demonstrates the power of display technology. Using E Ink Prism, the exterior of the iX Flow concept car changed from black to white in a dynamic flow.
Display technology has allowed us to see what's possible and how surfaces can be transformed. It can enhance personalization, drive better customer experiences and improve sustainability.
We are starting to see some innovative applications leveraging display technology.
For example, using E Ink Prism, Zhaoka showcased color-changing ceramic tiles at Touch Taiwan that changed colors when you stepped on the tile.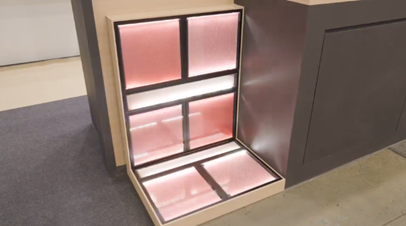 Credit: E Ink
Sinopac Bank creatively integrates E Ink technology into its architecture design to display important information – then vanish when it's not needed. Doesn't this marble service counter look cool?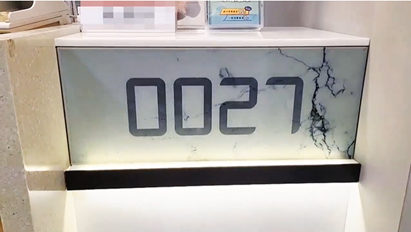 Credit: E Ink
Wearables Are Everywhere!
Conferences and trade shows are beginning to go back to face-to-face gatherings and attendees are eager to make in-person connections again.
The old days of using disposable badge stickers are gone; wearable name tags are the new thing. Powered by an E Ink display, Badger is a unique solution that is both efficient and highly customizable. Users can switch between images or pronouns at the push of a button, display QR codes or background information, and refresh the screen whilst on the go. Badger is designed to provide in-person "closed captioning," displaying – and even translating live – what the wearer is saying.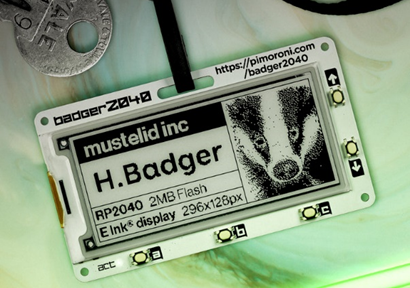 Credit: Pimoroni
Wearable technology is also widely adopted in the consumer space. Fitness and health monitoring trackers help consumers keep track of their daily activities, sleep cycles, blood pressure, heart rate and other health metrics.
Withings Go is a low power and sustainable tracker that has won over many hearts since it was released. It automatically recognizes various types of exercise, analyzes steps taken, distance covered, calories burned, and workout duration. Plus, the water-resistant device knows when you start swimming, and keeps track of your session.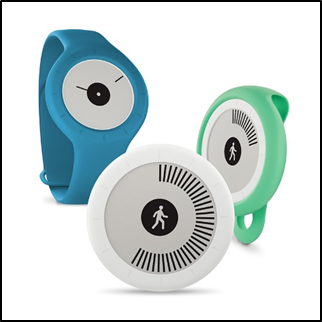 Credit: Withings
Staying Connected, Informed and Engaged With Color ePaper Technology
ePaper technology is more colorful than ever before. The latest innovations from E Ink feature improved color gamut, better contrast and resolution, and faster update time.
In consumer devices such as eReaders, this means better and more immersive reading experiences. For example, the E Ink Gallery 3 we recently introduced offers a full-color gamut, and is achieved through a four-particle ink system: cyan, magenta, yellow and white. At this year's Display Week conference, attendees gathered around the Gallery 3 wall to see how this technology may play out in the consumer space.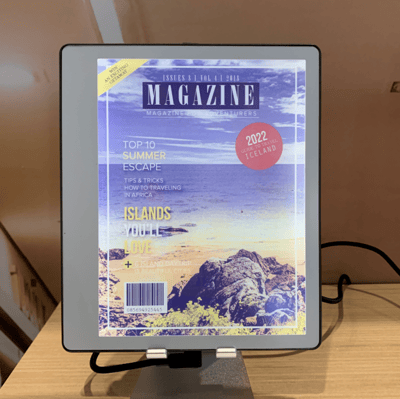 Credit: E Ink
When used in public displays – from menu boards to digital signage – color ePaper technology delivers a unique aesthetic and enjoyable experience. Text and picture contents are managed and updated electronically without the need for manual replacement.
The low power consumption of ePaper also allows companies to serve customers in new ways while pushing forward their sustainability agenda.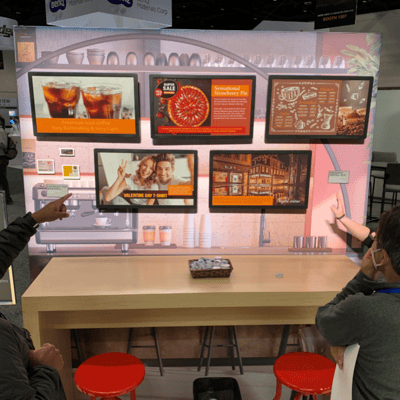 Credit: E Ink
What are the top trends you foresee will emerge in the second half of the year?