CES 2022 made its in-person return and was held in Las Vegas earlier this month. During the three-day conference, companies showcased the newest and most innovative technologies that will open new possibilities for a smarter and more connected future, shaping the way we live and work.
From transportation to healthcare to smart home, we rounded up some of the best tech we saw at the show.
Color-Changing Car? Now That's New!
If we said CES this year was really an automotive conference, no one probably would have objected. And yes, we're biased, but we think that BMW and E Ink's collaboration was one of the coolest demos at the show.
BMW showcased a color-changing car that was "wrapped" in E Ink technology. Using E Ink Prism, the exterior of the BMW iX Flow concept car can change from black to white in a dynamic flow. What's cool is that E Ink is ultra-low power because it is bistable – meaning it only uses power to change visuals, not to maintain it.
Personalization and sustainability will continue to be strong influences in how future vehicles get designed and manufactured, challenging auto OEMs to push consumer demand in clean energy and energy efficiency to the forefront.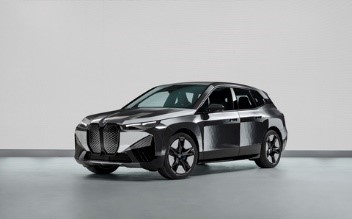 Image credit: E Ink
Bio-wearables: What Does Your Body Tell You?
U.S. medical device maker Abbott unveiled its Lingo line of biometric wearables designed to track biometrics such as blood glucose levels, ketones, lactate and even alcohol.
Leveraging sensor technology, the wearable device captures accurate health data that helps consumers manage their health conditions through regular monitoring, allowing them to better understand what their bodies are telling them.
With the ongoing remote work setup, health and wellness have become a key priority for consumers, and the need for digital health technologies will continue to grow in the coming years.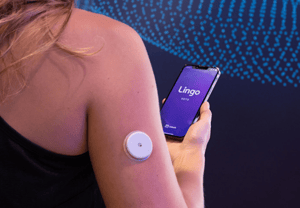 Image credit: Abbott
How Clean Is the Air You Breathe?
The air monitoring company Airthings introduced a new View Pollution device that can detect the many ailments plaguing the air we breathe – from city smog to wildfire smoke.
The device tracks the particle size of irritants, detecting the ones most likely to cause allergic reactions or trigger respiratory issues.
The small but mighty gadget is powered by ePaper technology and can be linked to smartphones, Google Assistant and Amazon Alexa. The display screen and app dashboard give consumers a clear view of the quality of the air inside their homes, letting them track down the source of the pollution with ease and take actions accordingly.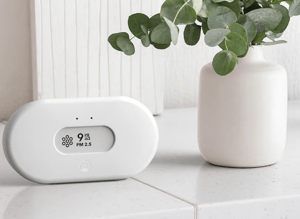 Image credit: Airthings
What new technologies impressed you the most from this year's CES?