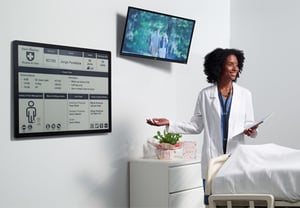 Healthcare and Hospital applications. Image credit: E Ink.
In our drive to return to 'normal' in the world, in person events are slowly coming back. Virtual events have advantages – easy attendance, cost effective, wider window to access seminars and more. The overwhelming advantage of live events is seeing and touching products and hearing live presentations. These reasons are why in person events are slow to return.

Healthcare event producers are acutely aware of these limitations. The American Organization for Nursing Leadership (AONL) chose to produce a virtual event this year. E Ink is participating digitally – particularly video – in 2021. AONL21 will launch July 13, 2021. Check the registration page for more information.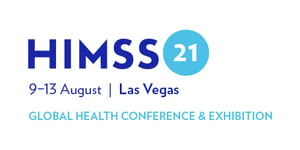 E Ink will exhibit in person at the Healthcare Information and Management Systems Society - HIMSS21 – August 9-13, 2021 in Las Vegas, NV – booth number 2874. E Ink and partners will exhibit multiple applications and products. Additionally, HIMSS21 is sponsoring a digital program. This is not a livestream or a list of files – it's a separate event. Visit the HIMSS21 site for more information.
Preview our video gallery at the News & Events page. See you in Vegas or online!