Like many employees during the pandemic, I was asked to work remotely. I figured - I travel to tradeshows several times a year. I can work in a hotel room, in a convention center, at the exhibit hall, in the airport gate area, on a long shuttle ride – I can work anywhere.
So here's the difference in working remotely and a home office. The scenery never changes. Your dining room, your kitchen, maybe a spare room that is a hybrid office/workout room/seasonal decoration storage area – any of these spaces can be perfectly adequate. And that gets old fast.
The upside of working remotely is that you can do it anywhere you have power and Internet connection. Any of the abovementioned spaces, or maybe somewhere more remote?
Just as the weather in New England began to turn to autumn, which really means rain and wind every other day - I had the opportunity to visit Tulum, Mexico. It was the first time I'd been that far from Cancun – about a 90 minute drive south.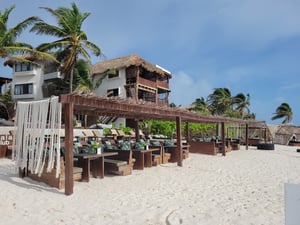 This could work, for working remotely
Image credit: E Ink
There are two options in Tulum – the forest or the beach. Beach? Yes, please. I had a few work duties to dispatch so I got them done as soon as I could. Then, naturally, I hit the beach.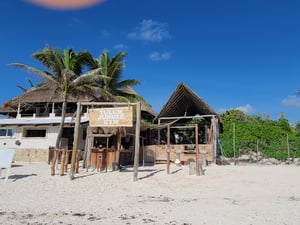 Fitness is important. Exercise your mind,
and your body.
Image credit: E Ink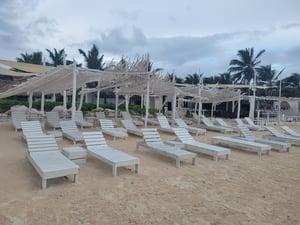 How's this setup for a staff meeting?
Image credit: E Ink
I like the beach. I need to stay somewhat in the shade. I cover up, lots of double digit sunblock. I'm not a huge fan of going into the water, although I can stare at it for hours. And vacation is pretty much my reading time.
You may think you know where this is going – and you're correct. My Kindle Voyage (circa 2015) has logged a ton of frequent flyer miles. This trip was no exception.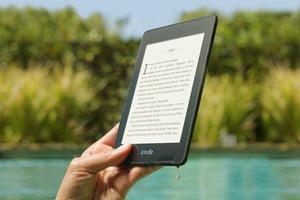 Not Tulum, but you get the idea
Image credit: usshocknews.com
Like the entire Amazon Kindle line, the E Ink Digital Paper is ideally suited to bright, outdoor conditions. My friend hunched over her fancy phone named after fruit trying to read the screen. At one point, she put a towel over her head. No worries, she came up for air regularly.
I had no issue reading the reflective display in my trusty Voyage. I never charged that pup all week. I read 3 books – 2 on decluttering and one about figuring out why I save so much stuff. I'm still working on the insights, but I loved the ease of use my Voyage afforded. Super light, easy to read on the plane as well.
My friend had a headache after the first day. She napped a lot.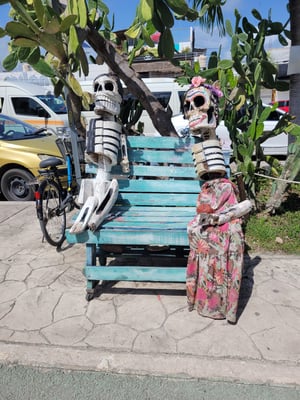 Waiting for the weekend
Image credit: E Ink
My next trip is a few nights in Nashville. The Voyage is ready!