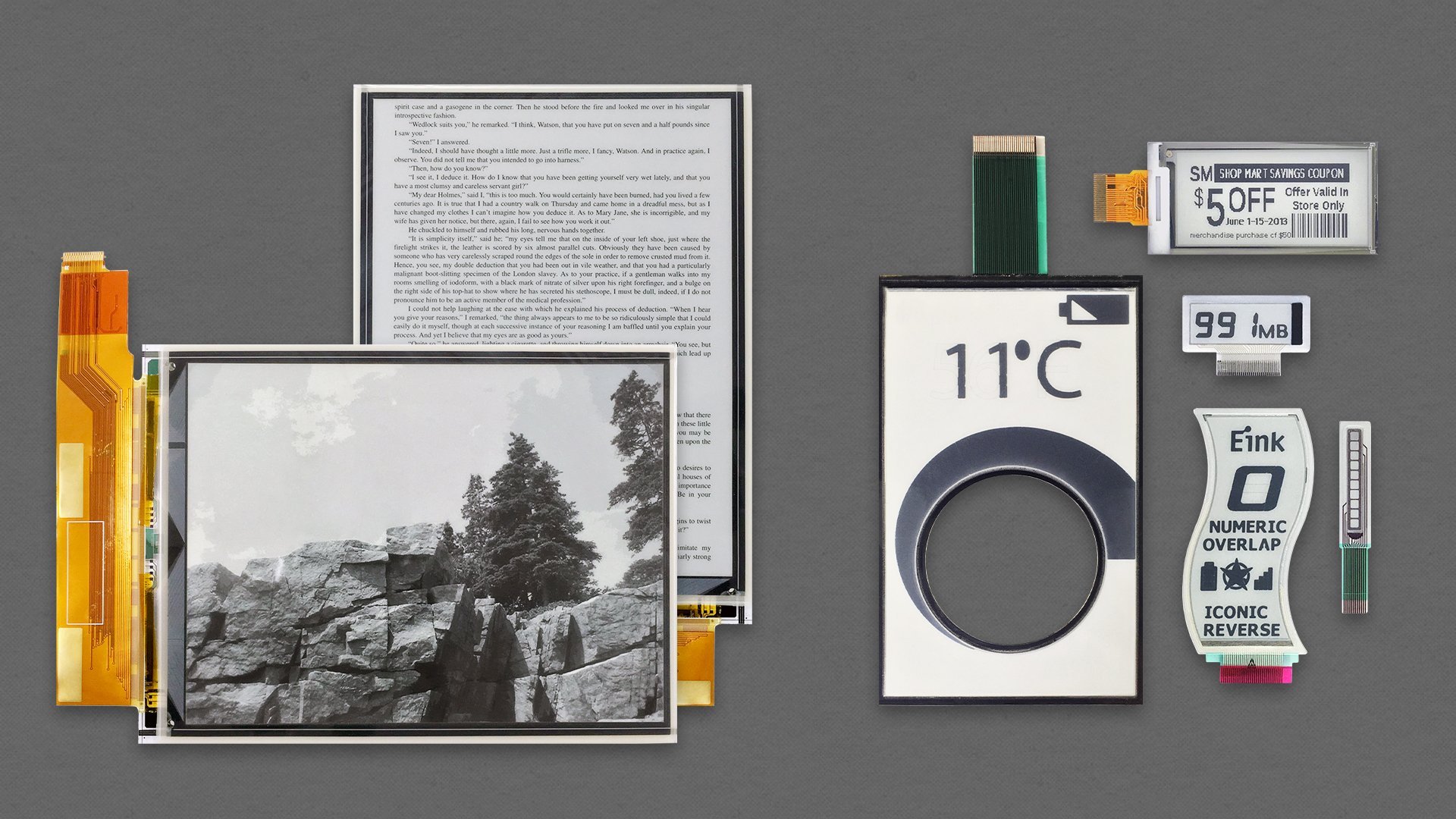 Have you caught the latest videos from the E Ink How It Works series? No – check out these new releases:
E Ink Innovation Investment
Digital Paper Low Power Testing
There are 5 videos in the series so far. More videos are in production. Digital paper technology is pretty cool – so many various applications benefit from digital paper – signage, wayfinding, transportation, retail, wearables, healthcare – and more. Check out more applications at: https://www.eink.com/application.html.
Other videos include how E Ink streamlines patient and provider communications with a display purposely built for the privacy and quick updates required in the clinical setting. Watch the video: http://go.eink.com/healthcare-and-hospitals.
Partners and system integrators (SI) translate digital paper features and benefits to innovative products. Click to see the dynamic companies incorporating E Ink modules into amazing products: https://www.eink.com/transportation-and-outdoor.html?type=application&id=15.
Retail is a fast changing environment well suited to digital paper. Explore the possibilites in electronic shelf labels (ESL) and segmented (ink in motion) solutions to keep consistentcy in pricing and providing exciting point of sale (POS) promotion. https://www.eink.com/electronic-shelf-label.html?type=application&id=5.
How It Works is a continuing series. Subscribe to the E Ink channel and click on the bell for notifications of upcoming releases: https://www.youtube.com/user/EInkSeeMore.