Who is Visionect?
For the past 15 years, Visionect has pledged to high-end wireless displays, set new standards in energy-efficient digital displays, and become the most sustainable signage provider world wide. As a long term partner, they align closely to E Ink's core values as well: delivering revolutionary products, excellent user experiences, and environmental benefits through advanced technology development.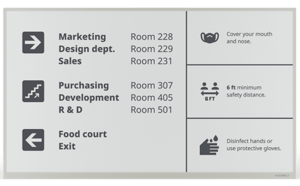 Place & Play 32". Credit: Visionect


Visionect listed indoor ePaper display use cases in a recent blog post released June 28, 2023. As we come back to the office post pandemic, it's critical to maintain information flow to foster a workplace that encourages productivity, as well as engagement among staff and the public.
Critical to that mission is ePaper. Low power, easy to install (perch a Visionect device on the desk or hang on the wall), long battery life and bistable nature (only draws power when the image is updated), E Ink ePaper is well suited for the Visionect displays.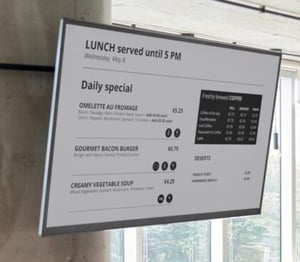 32" Place & Play menu board. Credit: Visionect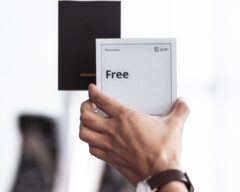 Joan 6". Credit: Visionect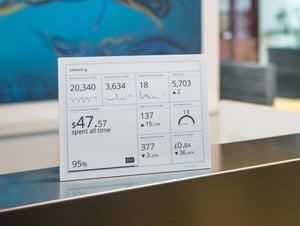 Place & Play 13". Credit: Visionect
Check out the post and other products and software offered by Visionect. Welcome back to the office!