In light of the changing climate of Earth and the controversy surrounding the possible causes, we hear a lot about carbon footprint, renewable energy and CO2 emissions. Honestly, I'm confused. I don't think I'm the only one.
Looking up (hello Google) the terms got me here:
Carbon footprint - the total amount of greenhouse gases (including carbon dioxide and methane) that are generated by our actions – including driving cars, burning oil or gas for home heating, and electricity generated from coal, natural gas and oil. Nature.org can help you calculate your carbon footprint by examining your travel and energy usage.

Image: The Nature Conservancy
Renewable energy – the UN Climate Action page defines renewable energy as energy derived from natural sources that are replenished at a higher rate than they are consumed. Sunlight and wind, for example, are such sources that are constantly being replenished.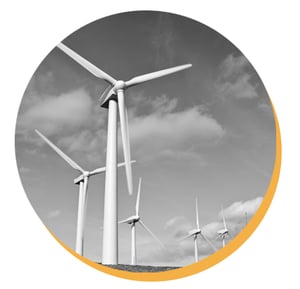 Image: UN Climate Action
CO2 emissions – also quoted as Greenhouse Gas Emissions, the EPA.gov site lists carbon dioxide, methane, Nitrous Oxide and fluorinated gases as contributing to the increase of CO2 emissions – which accelerates climate change.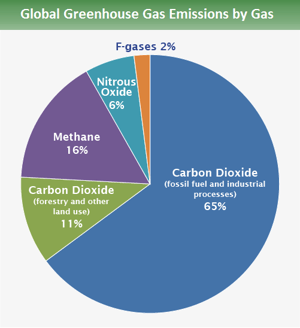 Image: EPA.gov
That's a lot to take in. And why is this important? Well, the health of the planet depends on the choices we make!
E Ink has been studying the effects of displays using paper or LCD versus ePaper displays. E Ink ePaper can cut down CO2 emissions significantly. E Ink compiled data and other supporting material during the study that were verified by British Standards Institution (BSI) – which led to the award of the world's first ePaper module carbon footprint verification for E Ink's 6.8" and 2.9" modules.
Here are some other details on the CO2 savings that ePaper displays can bring:
- A financial institution with 125 branches saves 16.5 million A4-sized paper sheets each year when they adopt an eNote using E Ink's technology, and contributes approximately 1,100 tons of CO2 reduction each year.
- In the past 5 years, 130 million eReaders have been in use globally, replacing the purchase of paper editions of books. It is estimated that paper books would emit more than 100,000 times the CO2 versus eReaders with an E Ink display and LCD devices would emit more than 50 times the CO2 versus eReaders throughout that time.
- Over the past seven years, 600 million electronic shelf labels (ESLs) of around three inches in size have been installed worldwide. If it is assumed that the price and information is changed four (4) times a day, ePaper tags can reduce CO2 emissions by 32,000 times versus single-use paper price tags.
- Comparing the energy usage of ePaper retail tags versus LCD retail tags over a period of five years, with four updates per day, for every kilowatt hour (kWh) consumed to manufacture the ePaper material a savings of 400 kWh is realized.
- E Ink's low power ePaper enables solar-powered ePaper signage and bus stops around the world to be net-zero devices, using 100 percent renewable energy.
E Ink Renewable Energy and Net Zero Carbon Emissions Pledges
Our goal at E Ink is 100% use of renewable energy by 2030, and net zero carbon emissions by 2040. We will work with our customers and suppliers to create ePaper products with low carbon emissions. In order to achieve E Ink's goal of using 100% green renewable energy in all its global sites by 2030, E Ink purchased Renewable Energy Certificates (REC) or Power Purchase Agreements (PPA) through global sites to increase the use of renewable energy year over year. E Ink expects to exceed 10% of renewable energy use (RE10) by the end of 2022, 40% of renewable energy use (RE40) by 2025, and to reach RE100 in 2030, with 100% of renewable energy used in global factories.
Have you investigated your carbon footprint? Give it a try here!