Some Background
I grew up with black and white books – text books, novels, non fiction. If there were images, they were greyscale. I was ok with it. I was about 10 years old when we got a color TV. That was the gamechanger. Who knew Wilma Flintstone's hair was flaming orange? I did not!
After that milestone, black & white was inadequate. I needed color!
I'm not the only one. As a species, we have learned to expect color. It's normal to expect color ePaper, too. What's the big deal?
The big deal is that color ePaper is way more complicated than color LCD/LED. There's a lot of tech that I don't understand, which is good because I can't divulge any protected IP. That's a relief.
How did E Ink Begin the Color Journey?
Color ePaper was not an overnight process. Early experiments in 2000 and 2001 with color filter arrays (CFA) and multi pigments showed potential. Still a lot of work to be done.
E Ink Triton was introduced in 2010. The CFA looked good and showed what could be possible in color ePaper. The ultimate goal was full color.
E Ink Prism
E Ink Prism was introduced in 2015. I joined E Ink at the end of 2014. CES2015 was the debut of Prism. We created a 16 foot high wall with textured plexi. The programing had the ink switching to emulate flames. It was impressive! We produced red tiles. That was it. But it was a start. Click here for a YouTube review – the switching is mesmerizing!
The current product is Prism 3 – immortalized by i Vision DEE by BMW debuted at CES2023.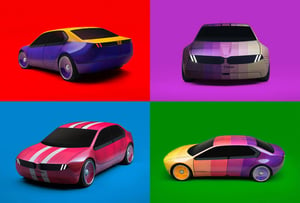 Prism 3. Image: E Ink
E Ink Kaleido™ & Gallery™
E Ink Kaleido 3 (2022) – CFA Gen 4 and E Ink Gallery (2022) – ACeP Gen 2 moved quickly to their debuts (2016 and 2019) and updates (both were updated in 2022). It is important to note that Kaleido is CFA while Gallery is full color ink particles.
Color eReaders and eNotes? Yes, please! Both have improved the update speed significantly, making them ideal for readers and eNotes.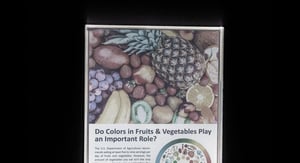 Kaleido 3. Image: E Ink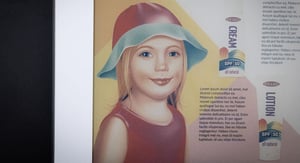 Gallery 3. Image: E Ink
E Ink Spectra™ 3100
Designed for the ESL (electronic shelf label) market, these beauties are colorful and durable in various retail applications. E Ink Spectra 3100 Plus added vivid orange to the color palette.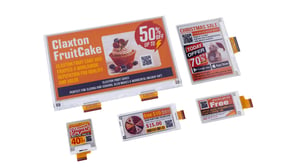 Spectra 3100. Image: E Ink
E Ink Spectra 6™
The latest color product is Spectra 6 which made its debut at TouchTaiwan this past April. Spectra 6 also made a big splash at Display Week 2023 in Los Angeles. We had different sizes and showed modules too. It won People's Choice too!
Many commented about the switching – Spectra 6 is ideal for promotions/ads, menu boards, images that don't refresh frequently. It is really dazzling outdoor – as our AVP Tim O'Malley says – "The more light you have, the better it looks. Basically, it's the opposite of every other display you have experienced."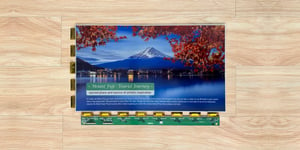 Spectra 6. Image: E ink
What's coming down the pike?? Holograms?? That's why I'm in marketing. No imagination!
What's your favorite E Ink color ePaper?