We are solidly into fall in the Northeast – and the rest of the US. Fall has a special meaning for me – the gateway to the holidays!
Holiday travel – you love it or hate it. I'm lucky that I can drive around 5 hours and visit most of my family. If I needed to travel by bus or air, I'd have E Ink ePaper to guide me.
Some examples: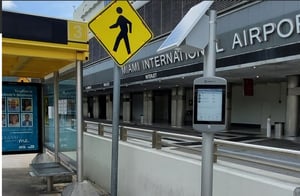 Papercast at Miami Airport. Image: Papercast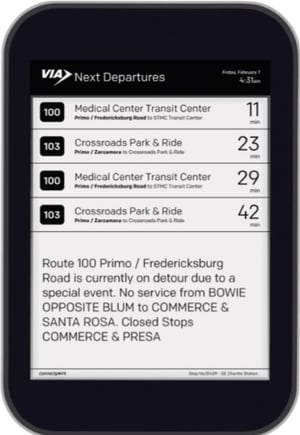 Connectpoint Digital Bus Stop: Image: Connectpoint
Here's an example from Soofa: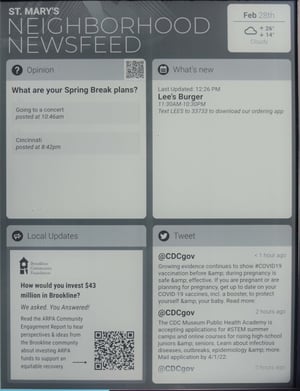 Soofa Neighborhood Newsfeed. Image: Soofa
Looking to park? Perth is ready to help. Alerts to special events, too.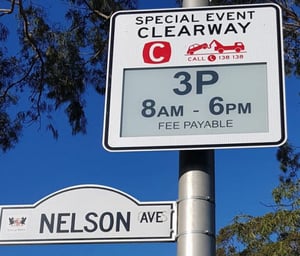 Mercury Innovation, Curbside Signage. Image: Mercury Innovation
All of these solutions have E Ink ePaper in common. That means they draw very little power – only when switching the image. They can be solar powered. Updates are done wirelessly. The technology is sustainable and environmentally friendly. And they are sunlight readable, of course!
Outdoor signage with E Ink ePaper is popping up everywhere. Have you seen our signs in your area?