Where can we find E Ink technology? Turns out, it's all over the place.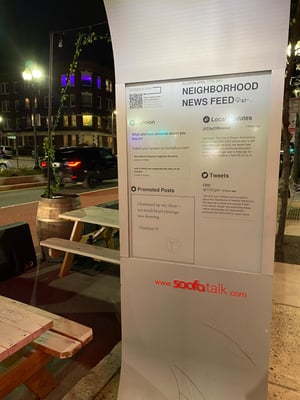 Soofa, Allston, MA. Image credit: Racepoint Global
This edition of E Ink spotting brings us to Massachusetts to the home of Soofa in Cambridge, MA. This local company develops and manufactures information kiosks for installation just about anywhere. These kiosks are not just attractive and display local information – they can gather intel too!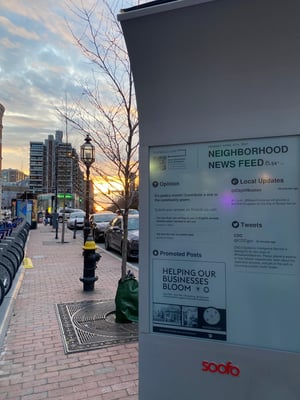 Soofa at Fenway, Boston, MA. Image credit: Racepoint Global
Soofa kiosks can deliver information in real time – transit, event calendars, news – you name it. The kiosks are powered by the sun – how's that for environmentally friendly? Soofa can customize messages and boost wayfinding.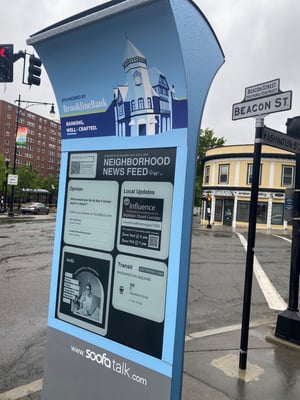 Soofa in Brookline, MA. Image credit: Racepoint Global
Know what's really cool? Soofa kiosks knows who's passing by – and will report traffic trends! No personal information accumulated – just how many people came by and when. Great info to understand pedestrian traffic trends. Check out this feature!
Soofa and E Ink – in the wild!
Visit the E Ink application page. Spot E Ink in the wild? Let us know - visit our social channels.