2022 is doubly special for us at E Ink.
Not only is this year the 30th anniversary of our headquarters, E Ink Holdings, but it also marks the 25th anniversary of the spin-out of E Ink from MIT's Media Lab.
25 years may sound long, but the time flew by. E Ink started with just 3 - 5 people in 1997; but today, our solutions and applications are seen across many industries like transportation, retail, and healthcare.
Join us on a walk down memory lane and explore these innovative solutions and technology concepts we brought forth throughout the years.
What Does the Future of Transportation Look Like? Connected and Dynamic
E Ink's digital paper technology is revolutionizing transportation signage by bringing the power of real-time updates to transportation patrons.
With digital paper's flexibility and low power consumption, it reduces energy usage of signage displays and helps communities and smart cities be more connected and sustainable.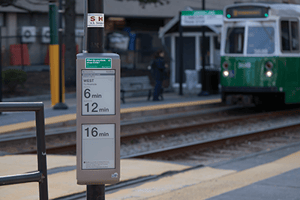 Image: E Ink
For those of you who attended CES earlier this year – whether in-person or virtually, you couldn't have missed the BMW iX Flow concept car. That shows the power of smart surfaces – it's dynamic and versatile, and it showcases what's possible with the future of transportation.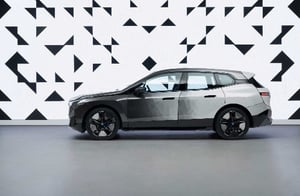 Image: BMW
Real-Time Omnichannel Experience Is the Future of Retail
Change is a constant in the retail industry. Customers' behaviors are evolving – visibility and better service is now the norm. Additionally, a new trend has emerged in the past few years: a heightened focus on real-time omnichannel experiences.
What that means is the increasingly blurred lines between in-person and online experiences and a growing demand for more touchpoints and opportunities for digital engagement.
When it comes to in-store experiences, an electronic shelf label (ESL) system powered by digital paper technology enables retailers to monitor pricing changes in real-time, accurately track inventory and gain insight into when new stock will become available.
When staff on the shop floors are equipped with this information, they can then better serve their customers – and customers have sale and inventory information at their fingertips.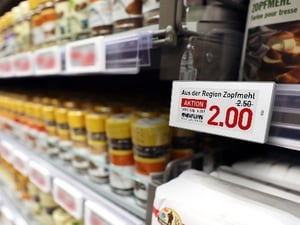 Image: SOLUM
Digital Paper Technology Is Infused in Healthcare Operations
From patient cards to display signage to eNote devices that nurses and clinicians use to record important patient information, digital paper is everywhere in healthcare. In fact, with new technologies and the increased speed of digitization taking place across healthcare, the use cases for digital paper technology are growing faster than ever before.
When combined with electronic health systems (EHS), digital paper streamlines the data collection and management process, improves workflow efficiency, enhances the accuracy of communications, and improves the patient experience.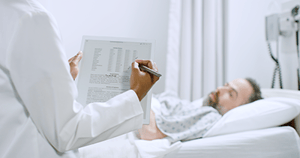 Image: E Ink
Join us on social media this month as we take a look back at the last 25 years of E Ink, and you just might learn something new. For example, did you know we once had a custom-made dress made out of digital paper technology?
Follow along on Twitter and LinkedIn – and don't forget to join the conversation by using the hashtag #25YearsofEInk.