ZKONG is the global leading supplier of cloud electronic shelf label, providing digital solution for industries new retail, supermarkets, beauty and fashion, consumer electronics, fresh chains, pharmacy, warehousing, catering and other industries. ZKONG has cooperated with more than 300 brands across over 50 countries so far, ranking the 1st place in global cloud ESL market share.
With a new generation of four-colour electronic paper technology, ZKONG is proud to introduce the new Essence Series to meet the strategic needs of retailers using color marketing and for a more diverse environment.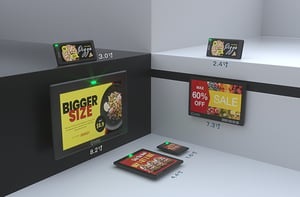 Image: ZKONG
ZKONG's new Essence series covers 1.6", 2.4", 3.0", 4.4", 7.3" and 8.2",
with the thinnest thickness of only 7.5mm
The "China Core" is a clear improvement in performance
China's chip industry is showing good momentum as 5G IoT and artificial intelligence technologies have matured gradually.
The Essence series is equipped with the "China Core", featuring ultra-high integration and ultra-low power consumption. In terms of performance, the CPU and memory are improved twice, and the overall refresh speed and distance of electronic shelf labels are improved more than three times.
The 10-year battery life significantly reduces the cost of operation and maintenance for supermarkets, helping reduce shop losses, improve area efficiency and enhance brand competitiveness.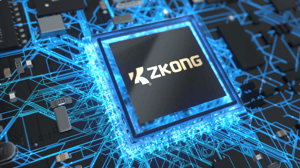 Image: ZKONG
30% faster refresh rate
The E Ink Spectra 3100 refines screen refresh speed compared to tri-color e-paper and ESL refresh speed is increased by 30% thanks to the improved chip performance.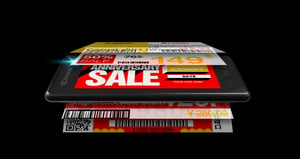 Image: ZKONG
Extremely thin and light design for aesthetic display
The Essence series is designed to maintain its 'thin and light' positioning, thanks to ZKONG unique manufacturing process of Smart Control, which overcomes the limitations of extreme thinness and size on the performance of electronic price tags. The integrated design of the body provides an 7.5mm slimmer experience, satisfying the aesthetics of the display and setting a precedent for high-end shop displays. Image: ZKONG
Four-color display with high resolution for more flexible marketing strategies
The new generation of four-colour electronic paper meets the strategic needs of retailers using color marketing by displaying clear and rich information through four-color electronic paper inks in vivid black, white, red and yellow. A wider temperature range is available to meet the needs of multiple environments in retail shops.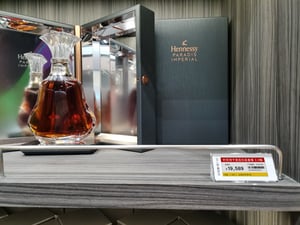 Image: ZKONG
All industries are facing smart innovation as the 5G era is coming. With the retail industry moving towards automation, online shopping click&collect, the use of electronic shelf labels as a real-time product and price information interface brings retailers the advantages of system-wide price changes, non-manual updates, and clear price information display, and optimizes the shopping experience for consumers.
Essence series is IP67 rated for dust and water resistance and durability and is designed to protect the environment and conditions of use. Essence series perfectly combines the Spectra 3100's four-color e-paper display technology of faster refresh speeds, wider temperature range, and the latest multi-driver IC, meeting requirements of a wider range of environments in retail shops.