It's graduation season, and if you are scrambling to find something special for the soon-to-be new graduates in your life, we've got you covered.
Whether continuing school or entering the workforce, these productivity gifts will help keep a new grad on track.
Note-Taking Made Easy With the reMarkable 2
The reMarkable 2 has long been a fan favorite – and for good reason.
The tablet gives the look and feel of traditional paper. It's thin and lightweight, which makes it easy to carry around.
When reading eBooks or reviewing documents, the E Ink display allows users to interact with the screen without causing eye strain.
Additionally, the reMarkable 2 can capture and manage handwritten notes and drawings. Users also have the ability to annotate directly on PDFs.
The tablet bridges the gap between pen and paper, and other digital devices. Users can easily access notes from their laptop or phone to boost productivity.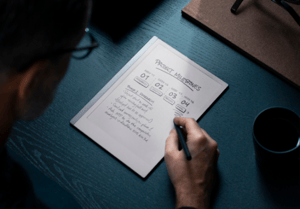 Credit: reMarkable
Enriching Reading Experiences With Color Displays
Who can say no to a color E Ink tablet, especially one at a good price point?
The PocketBook Color eReader features E Ink's Kaleido screen, which can display up to 4096 colors and shades.
Imagine browsing eBook stores, reading comics, checking out pictures and illustrations on this little gadget. A full scale of color brings fun and dimension to the reading experience. Additionally, it also helps protect eye health while improving energy efficiency.
The PocketBook Color has Wi-Fi and Bluetooth connectivity so users can sync their data over on the cloud, making file transfers simple and faster.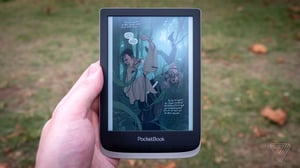 Credit: The Verge
Kindle Paperwhite – Purpose-Built for Reading
The latest generation of the Kindle Paperwhite has a 6.8-inch display and thinner borders, and a battery life that can last up to ten weeks.
What's great about the device is that it has IPX8 waterproof certification. Whether relaxing by the pool or sunbathing on the beach, users don't have to worry about getting it wet.
Audible integration makes the Kindle Paperwhite the perfect companion for those who are constantly on the move – whether traveling for work, or trying to squeeze in a quick read in between busy schedules.
Users can connect a pair of Bluetooth wireless earbuds and listen to audiobooks wherever they are.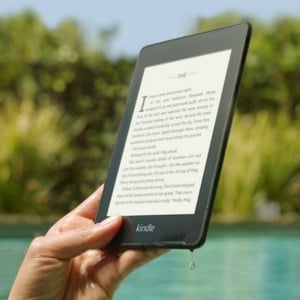 Credit: Amazon
What are you hoping to gift this graduation season?