June 11 is Global Wellness Day, a reminder for us all to prioritize self-care and health and wellness.
Often times, we get distracted by our daily commitments and schedules, and self-care is the first thing that we set aside. But where do we start?
Here are some tips for bringing a little self-care into your daily routine.
Stay Active
Staying active helps both our body and our mind. It helps us maintain strength and allows us to enjoy nature and meet new people.
Finding ways to stay active is not as difficult as it may seem. It can be as simple as taking the stairs, parking a little further away, taking a walk and exploring a new neighborhood or a city.
Technology helps us be on top of our own wellness goals. For example, a smartwatch or fitness tracker like Withings Go tracks steps and sleep automatically. It can also be synced with your smartphone to monitor health metrics like weight and blood pressure.
With an E Ink display, this means that Withings Go has longer-than-average battery life, improved viewing angles and sunlight visibility – perfect for any outdoor activities.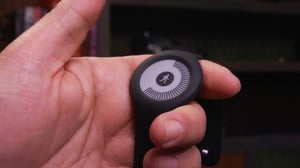 Image credit: CNET
Take a Breath of Fresh Air
External factors also influence the practice of self-care. Good air quality can make you feel more awake and productive, but air pollution is making this a challenge.
In cities where about two-thirds of the U.S. population resides, we can see the ugly brown haze looming over where we live. But the real danger lies in what we can't see with the naked eye: the tiny particles like acid and carbonyl compounds that are responsible for the worst health impacts from air pollution.
Many consumers are becoming more aware of their surrounding environment, and are beginning to incorporate smart home sensors to measure and improve indoor air quality.
For example, the Aqara indoor air quality monitor and the SAF Aranet4 can help detect harmful compounds in the air and measure temperature, humidity and air pressure in real-time.
When powered by E Ink displays, these smart home gadgets can be incredibly energy-efficient. The screen can stay on for more than a year without the need to change batteries.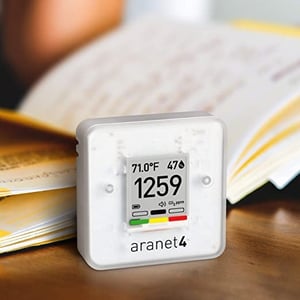 Image credit: Amazon
Do Something You Enjoy
Practicing self-care can be as simple as that!
If you are a city dweller, take yourself on a day date and explore the hidden treasures in your neighborhood. Public transportation makes getting around easy, and look out for the transportation signage that can guide you across town.
Often times, a transportation display at a bus stop or subway station features an E Ink screen. It displays important transit information and shares schedule updates in real-time.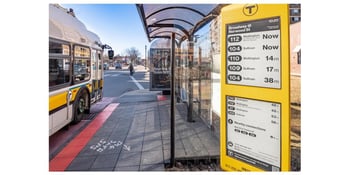 Image credit: E Ink
Reading also helps us practice self-care. It gives us a chance to unplug from the busy world around us and allows us to rest and recharge.
Reading can be intensive on the eyes, so make sure to avoid bright screens and small fonts that can cause eye strain. eReaders like the Kindle Oasis are a great option for book lovers. They give the look and feel of real paper while making the reading experience more enjoyable.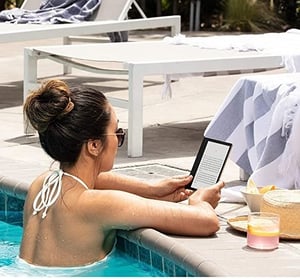 Image credit: Amazon
It is never too late to take care of yourself. What activities are you hoping to incorporate in your self-care routine?