Whether you're planning your next road trip or fantasizing about your dream vacation in the coming years, chances are you want to make it the best one yet. You can get ahead of the to-do list by ensuring you've got the latest and greatest in mobile entertainment at your fingertips. eReaders are the perfect travel buddy, packing hours of great reads into a small, lightweight device. The entertainment possibilities are truly endless, with a vast library of accessible content available at any given time.
Let's dive in a bit deeper to see what eReaders truly have to offer.
Small Size
The best gifts, they say, come in small packages, and eReaders are no exception. Like traditional books, eReaders are handheld devices, generally ranging from 6 to 8 inches in size. But unlike traditional books, imagine being able to carry numerous titles with you without needing to lug around a book bag. When traveling, especially, luggage can be costly, and overweight bags can result in additional fees.
Even on shorter trips, whether a weekend away, a day at your favorite destination, or even running a few errands, no one wants to have to lug a book around, taking up critical space in a backpack or purse. When on the go, whether by bus, train, plane or automobile, packing light is always the best call. For avid readers, especially, ensuring that your next title is always at the ready is easier than ever before with an entire library of eBooks at your fingertips, wherever, whenever.
Don't believe us? The below Pocketbook Color isn't called the "pocket" book for nothing!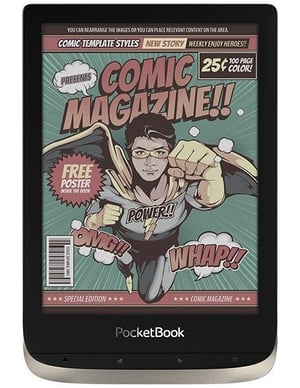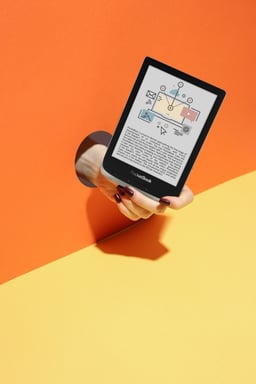 PocketBook Color with E Ink Kaliedo™
Endless Content
For those who love reading, a trip to the library is an exciting time. New books, new stories, and new adventures are waiting around every corner. But these days, and even before the ongoing pandemic, it wasn't always an option to head to the library each time a book was finished, with busy schedules, responsibilities and travel time often getting in the way.
When traveling, it's even more challenging to keep up with a consistent reading appetite, without access to local libraries and with limited luggage space. eReaders solve this issue once and for all, giving readers access to a vast network of eBooks at all times, regardless of location or time of day. Anytime, anywhere readers can pull up a new title from their favorite authors and even read samples before committing to their next book.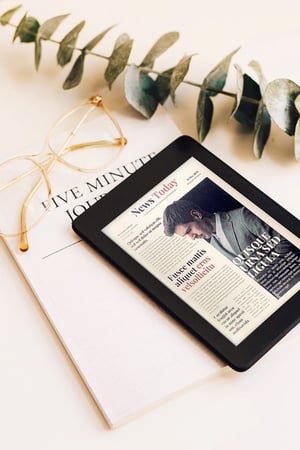 E Ink Digital Paper - closest to actual paper
Glare-Free Display
Whether at home or away, we all want to be able to spend time doing what we love – reading! And especially on vacation, we're more likely to be lounging by the pool or lake, outdoors in nature or even sitting in our backyards soaking in the sun's rays. How can we read on an electronic device under the glare of the sunlight?
We're so glad you asked! E Ink's monochrome and color ePaper products are fully readable in direct sunlight with their crisp text and detailed graphics. Because E Ink displays are reflective, as opposed to light-emitting like LCD, there is no backlight used. This means that the screen uses ambient light from the user's environment to reflect from the surface. It mimics the qualities of traditional paper: the brighter the environment, the brighter the screen appears. This makes E Ink-powered eReaders perfect for use outdoors, with the unique technology ensuring glare won't be an issue as you tear through your favorite read.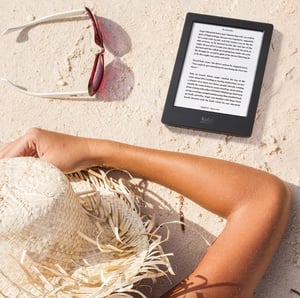 eReaders with E Ink Digital Paper are made for your summer reading list
Now, as you prepare for your next trip, we hope you take us with you! Be sure to share your favorite adventures with your eReaders by using #EInkintheWild on social media.