What is a Mobile Expandable ePaper Notebook? The E Ink MeeNote™ can connect to your mobile phone, tablet or laptop, giving you a second ePaper screen for reading and writing.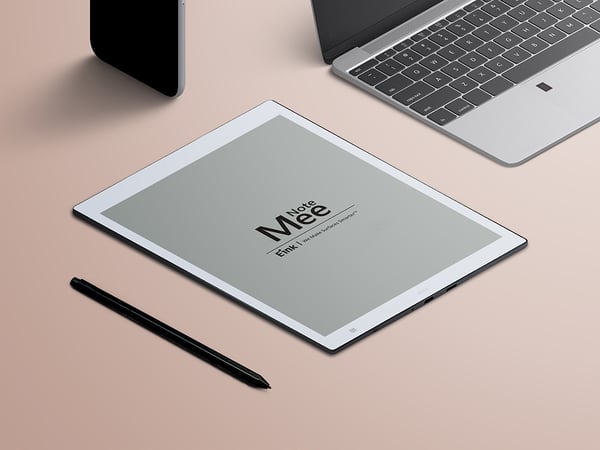 MeeNote allows you to extend your desktop or mobile device; with the digital pen, you can make notes, annotate files or drawings, and share the item back to your device for sharing. The simple plug and play connection through USB allows you to mirror your screen for eye safe reading and writing, and the low pen latency gives you a writing experience similar to that of paper.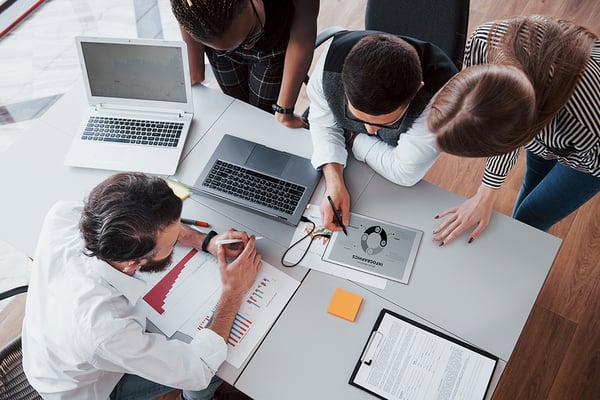 The MeeNote is a lightweight, easy to carry device that works with Windows and Android, and can synch with the handwriting functions of both via MyScript.
In addition, its connection to EverNote and OneNote (among others) makes sharing of documents between devices, and users, easy and quick.
Connection with XODO allows for quick signatures on quotes, legal documents and other PDF files. Its integration with Kami and Kumon gives the device additional flexibility for enabling remote learning, where students can annotate assignment and return the documents to a teacher.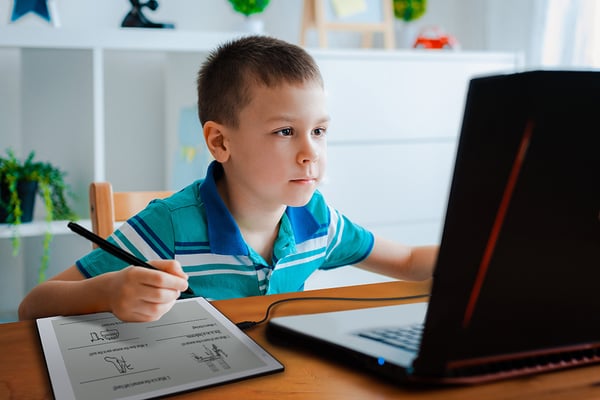 The MeeNote is currently offered in a 10.3" size.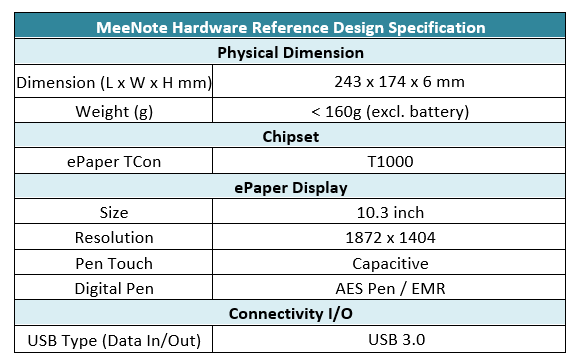 This product is not sold as an end consumer device at this time, but instead is geared towards product managers looking to launch a new product to the market.
To learn more, contact our team today!!