In recent years, eReaders have taken the consumer market by storm. These portable, powerful devices eliminate the need to carry around physical books, provide health benefits to users and even offer opportunities for those with learning or visual disabilities to read with ease. It's true, the portability, power and accessibility that these devices offer are unparalleled. But with so many eReaders on the market today, how do you choose?
You can never have too much of a good thing they say, and with eReaders, this saying holds true. We know they're all great, but you're probably asking yourself questions like: Which device should I buy? Which eReader will best meet my needs? Which device is the best bang for my buck?
Fear not, because our eReader experts are here to offer some guidance on the topic. Let's dive in.
The "Always on the Go" Reader
Because eReaders are handheld devices, they are almost all compact and portable, but some are more strategically optimized to be used on the go.
The Kindle Oasis is likely your best bet if you find yourself yearning for a compact device you can throw in your bag every time you leave the house and find yourself going long periods of time without access to a charger. At just 7 inches wide, it's a compact eReader and yet, has a 30 percent larger screen than other industry leading devices, making it easier to read on-the-go – on trains, buses, and even if you forgot your reading glasses at home. You can even take it to the beach or poolside without a worry since this device is totally waterproof.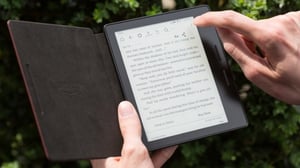 Image Credit: PC Mag
The Reader on a Budget
If you're worried about price point, buying the standard Amazon Kindle is a great idea. The base model is under $100, offering straightforward access to your favorite titles on E Ink digital paper technology – just without some of the bells and whistles of the Oasis or Paperwhite Kindle models. Adjustable brightness allows you to read wherever and whenever you want to, and the battery life can't be beat – especially since it's measured in weeks, not hours.
With a little more money left in your pocket, you'll be able to read more, to boot! Win-win.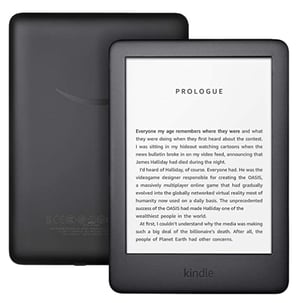 Image Credit: Amazon
The Library Fan Who Wants to Level up Their Experience
For dedicated readers who want a sturdy, reliable, yet sleek device with the library accessibility they rely on, the Kobo Clara HD is a great choice. Its easy-to-hold body boasts a long battery life, great lighting and even has an eBook store unique to the brand. With this, it offers titles not readily available on other devices, and even works with Overdrive books, meaning you can access your favorite titles from public libraries. What's more, it can support a wide range of file formats, so you can use it to read most books and documents from the World Wide Web!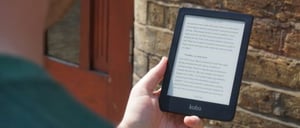 Image Credit: TechRadar
The Straightforward, Seasoned eReader Fan Looking to Invest
The Onyx Boox Nova3 Color has a relatively larger screen and provides an elite experience complete with E Ink Kaleido™ Plus technology for a relaxed and eye-friendly color palette. It's powered by Android 10 and is sleek. And it's not just an eReader – paired with a stylus, it features versatile writing and drawing capabilities. With its price point, it's not for the entry-level eReader fan but if you're looking for a special, cutting-edge experience, it could be the perfect option.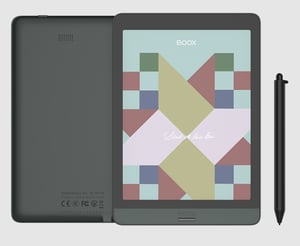 Image Credit: Onyx Boox
The Comic, Anime, Color Print Fans
The Pocketbook InkPad Color is perfect for those who regularly read materials that feature rich, color images – whether comic strips, anime, or simply books that have imagery worth seeing in full force! The device uses the new E Ink Kaleido™ Plus display that we released in February 2021, and offers the most complete color eReader experience in a compact package. It can even play audiobooks and music, making it a versatile device with many uses.
Light, easy to navigate and capable of file transfers, this device is a great option – but make sure it can support access to your region's content before you make the investment.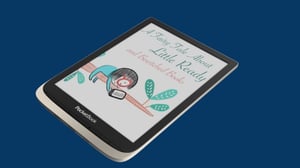 Image Credit: TechRadar
With so many eReaders on the market today, it's easy to get overwhelmed or confused with so many options. But don't worry – more options mean more opportunities to explore until you find the perfect device for you! Happy reading from us here at E Ink.