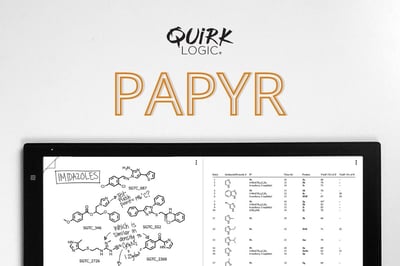 Papyr is a 13" E Ink device designed to easily capture, store, and manage your thoughts, ideas, notes, and critical information in one place, and take it where you go. It is fully integrated into QuirkLogic's powerful InkWorks platform enabling collaboration with a paper-like writing experience.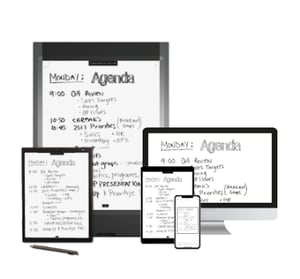 Teams can connect and participate in real-time with any QuirkLogic ePaper device, mobile device, or PC/MAC.
With its latest update, 1.1, users can work even more efficiently with the addition of split screen functionality, faster PDF loading time, and improved pen speed.
Easily reference and notate all on one device, on one screen!
The full Papyr 1.1 release includes the following updates:
* Split screen: Users will be able to select "Split Screen" from the main menu which will allow them to open two workbooks side by side in landscape mode.
* Swap screen: Users will be able to swap the location the workbooks open in Split Screen.
* Open last accessed page: Users will see that upon a re-open of a workbook, they will be taken to the last accessed page.
* Improved PDF experience: Users will see a notable improvement in the PDF performance for page turns, and will no longer see "Loading" on PDF pages.
* Pen performance improvement: Slightly faster and smoother pen experience.
* Insert a blank page update: Users that add a blank page will now see that the page gets added after the current page and not at the end of the workbook.
* New update option: Users will now be able to see if release updates are available through the Home button.
* Hide toolbar: Users can hide the toolbar both on the main screen as well as in split screen mode.
For more information, visit www.quirklogic.com. Connect with QuirkLogic on LinkedIn, Twitter, Instagram, and Facebook.