"A celebration of modern storytelling." Whether you're #TeamPaper or #TeameBook, it's undeniable that digital reading has taken the world by storm. Join Inkers and readers around the world and read an eBook to celebrate.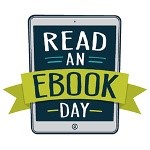 About the Day
International Read an eBook Day is September 18. The day of recognition started five years ago to celebrate how eBooks enable readers to take the stories and authors they love with them everywhere. This past year has been an especially big one for digital reading, especially as libraries had to close temporarily – eBooks kept reading accessible while borrowing physical books wasn't possible.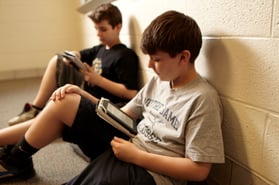 The Benefits of eBooks
Being a digital reader certainly has its perks. Avid readers who are used to carrying stacks of books home from the library can now essentially turn their eReader into their own person library, housing thousands of their favorite books in their pocket. eBooks are sustainable, saving paper – and subsequently the trees needed to produce that paper – from being used.
So how do you do it? If you're new to the eReading world, you may not know that eBooks are available through your local library. So do what Arthur says ("Having fun isn't hard when you've got a library card!") and get set up with a library card. Most libraries work with OverDrive or Libby to offer digital borrowing – all for free!
If you have an eReader like a Kobo or Kindle, you can also start by checking out the digital store. Not only do they have nearly infinite amounts of books to purchase, many digital stores have a rotating set of eBooks available for free to spotlight new authors.
Inkers' Recent Reads
Not sure where to start? As you might guess, there's no shortage of avid readers at E Ink. Check out recommendations from a few of our Inkers here.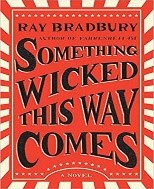 Jenn Vail
"As we get closer to Halloween, I love to re-read "Something Wicked This Way Comes" by Ray Bradbury. It's my seasonal go to!"
Something Wicked This Way Comes
Ray Bradbury
Carolyn Tusinski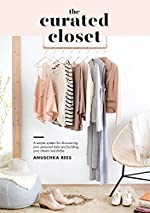 "My continuing quest for organization and joy!"
The Curated Closet
Anuschka Rees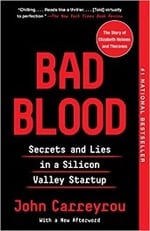 Maureen Myers
"I couldn't put down Bad Blood by John Carreyrou which tells the story of Elizabeth Holmes and the now bankrupt Theranos Corporation. Elizabeth's ability to hoodwink so many intelligent business people, medical professionals and military leaders to invest in her failed blood testing machine is absolutely amazing."
Bad Blood
John Carreyrou
To join the conversation on social, use the hashtag #eBookLove and share what book you're reading.