Color electronic paper (ePaper) by E Ink has the same benefits as our black and white ePaper: displays that are easy to read in all lighting conditions, with a screen that maintains an image without power, giving users significant power savings, and a lightweight form factor. The addition of color now allows eReader consumers to enjoy colorful content, and makes for a better eBook shopping experience. eNote device makers can now integrate colored highlighters for their product lines, giving more capabilities for business and education applications. Color allows retailers to bring contrast to shelf labels, and brings to life advertising in digital signage; all with batteries that can last for months, or even years, depending on update cycles.
In 2019, E Ink began offering color ePaper development kits to enable product designers the ability to try out the new color offerings. Since their release, color ePaper development kit sales have surpassed those of monochrome ePaper kits. E Ink had received many requests throughout the years for color products, and product designers were quick to begin to use these kits to support their customers with a better user experience and products tailored to their needs.
E Ink provides four types of color ePaper development kits: for shelf labels and signage, kits featuring E Ink SpectraTM 3000 Red (black, white and red), E Ink SpectraTM 3000 Yellow (black, white and yellow), and E Ink Gallery PaletteTM (colors in black, white, red, yellow, blue, green and orange) give retailers an edge on shelf marketing and boosting sales. E Ink GalleryTM (full color) enables product designers the ability to create new digital adverts and POP (Point of Purchase) for retail, transportation or other applications. These kits are easy to use and allow for further experimentation into new applications, such as eBadges, Hospital signage and indicators for IoT applications.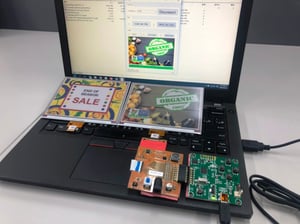 Figure 1. The Gallery PaletteTM development kit is easy to use
Each color product offers a slightly different experience. While the E Ink Spectra™ product lines have only one accent color (red or yellow), these solutions are extremely low power, with batteries lasting for years, and they can be integrated with battery-less solutions. Our customers have used these tags predominately in retail settings, but also for information signs, warehouse management and logistics boxes, hospitals, smart packaging, outdoor GPS navigation and industrial meters.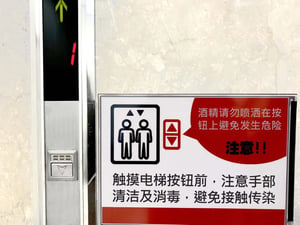 Figure 2. Information
sign application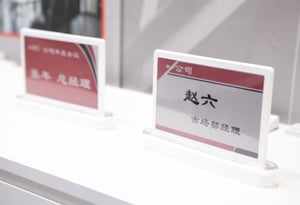 Figure 3. Seat nameplate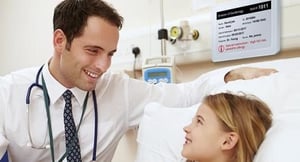 Figure 4. Bedside card in hospital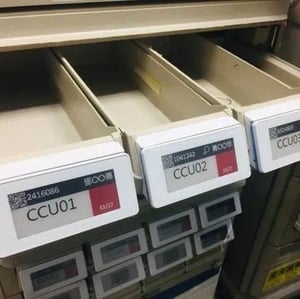 Figure 5. Smart pharmacies
Source: Advantech
The E Ink Gallery PaletteTM (seven-color) and E Ink GalleryTM (full-color) kit series have a wide palette with richer color options, and we are seeing developers use these kits to develop products for eBadges, mobile advertising (POP) and indoor signage applications. As with E Ink's other color kits, they offer low power consumption, high mobility, and more colorful content interfaces. A special driving (waveform) feature for E Ink Gallery Palette allows for flashing portions of the design to attract consumer attention.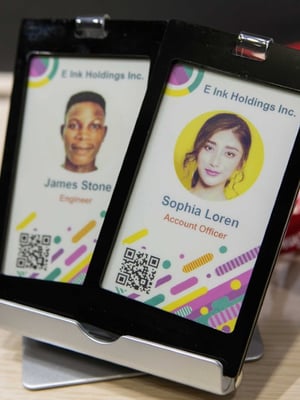 Figure 6. e-badge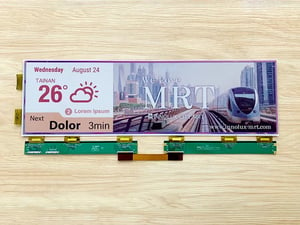 Figure 7. Mobile
advertising application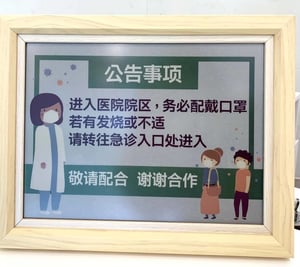 Figure 8.
Indoor information board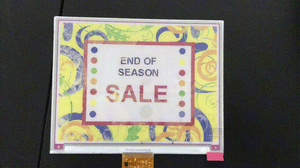 Figure 9.
Video of Gallery PaletteTM
E Ink will be unveiling our newest color ePaper kit, featuring E Ink Kaleido™ color filter technology, which is featured in eReaders and cell phones for sale in the market now. This kit will be launched in early 2021, and will also be available through E Ink's EVK Shop - https://shopkits.eink.com/product-category/color-epaper-modules/.
You can learn more about all of E Ink's color technology at our website: https://www.eink.com/color-technology.html, and can see some of our customer's new color products here - https://www.eink.com/reading-writing.html?type=application&id=1.

Figure 10. We welcome more partners to create an industrial ecosystem with E Ink
E Ink looks forward to working with you to create more novel and extraordinary products!