As sustainability is front and center at this year's Touch Taiwan expo, one retail technology participant, Hanshow, is showcasing how its digital solutions are helping green the retail sector through its newly released solar powered electronic shelf label (ESL) and the release of the company's first sustainability report.
Over a decade of phenomenal growth in the retail industry has instilled in Hanshow the concept of "common good" – we care about what is good for our business partners, what is good for our business, and in turn, what is good for the environment that we all share.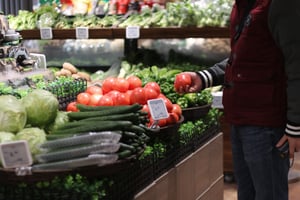 Image: Hanshow
Hanshow's long partnership with E Ink provides its ESL with e-paper technology resulting in digital display screens with extended lifecycles due to their minimal energy consumption. This reduces resource use both during production and for the end user by eliminating the need for paper and drastically reducing energy consumption.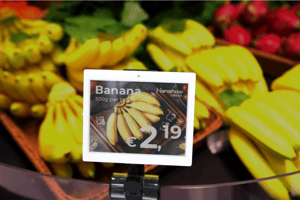 Image: Hanshow
As a key step to sustainable development, in early 2022 Hanshow announced the first Solar powered ESL solution – Nebular Lux. The new milestone solution features a unique hybrid energy storage system, enabling Hanshow's global clients further reduce environmental impacts of their businesses.
Nebular Lux ESL is equipped with a solar cell that allows luminous energy to be harvested from natural and artificial light sources. The rechargeable battery built in the ESL is significantly smaller compared to conventional counterparts. This contributes to mitigating waste and pollution related to the production and disposal of ESL batteries. Along with the reduction in paper usage enabled by E Ink's e-paper displays, the synergy between clean energy and smaller demand for batteries allow companies worldwide to effectively reduce their carbon footprint.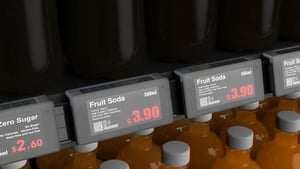 Image: Hanshow
Hanshow is also releasing its first sustainability report, showcasing the company's continued commitment to sustainable growth with progress and goals for environmental targets in three main areas:
Enabling energy and resource reductions for businesses;
Reducing emissions and environmental impacts through the supply chain;
Hanshow operations and emissions reductions to achieve carbon neutrality.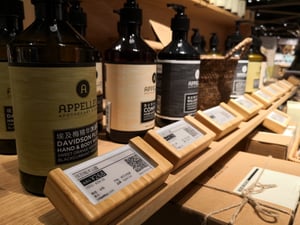 Image: Hanshow
The sustainable report underlines a series of consistent sustainable endeavors that Hanshow has put into practice from both the upstream and downstream sides of its business: ranging from product design, purchasing, backend systems, packaging, shipping, and recycling. The positive environmental impact of adopting Hanshow's digital solution in the retail industry such as reducing food waste is highlighted. The report also announces Hanshow's plan to become carbon neutral by 2035.
Learn more about Hanshow here.