It's safe to say that 2021 brought plenty of change, and we anticipate that 2022 will not be any different. So what do we predict the year will bring?


Cause-centered purchase decisions
Today's consumers are increasingly aware of the impact that their purchasing decisions make on the world around them. Whether that means shopping local or buying from mission-centered brands, consumers evaluate more than product specs when making decisions.
For example, many companies – including E Ink – have adopted the United Nations' Sustainable Development Goals into their operations. We anticipate that consumers will continue to intentionally look for a commitment and adherence to causes like these in the years to come.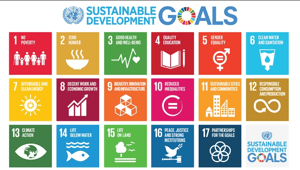 The United Nations' 17 Sustainable Development Goals (SDGs).
Frictionless omni-channel shopping
The retail industry will continue to innovate to make shopping experiences as seamless as possible. This means more than a great online shopping experience; we will also see brick-and-mortar incorporating more technology to make for easy in-store purchases as well.
Amazon's Just Walk Out technology is a great example of this. Consumers can walk into the store, pick out what they need, and walk out without spending time in the checkout line. Electronic Shelf Labels smooth the operations side of things with up-to-date stock information and immediate pricing updates to stay competitive.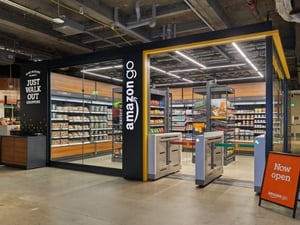 One of Amazon's brick-and-mortar stores with Just Walk Out technology.
Screens & Health
Since the dawn of technology, screen time has increased, and it was only exacerbated by digital transformation in the pandemic. According to a study led by UCLA, screen time increased by more than 60 percent during the pandemic. Between remote work and distance learning – and even socialization online – screen time is increasing for everyone kids to adults.
Consumers are already increasingly aware of the negative side effects of screen time. Common knowledge encourages intentional breaks from staring at bright screens. Looking to 2022 and beyond, we predict a wider adoption of these breaks and creative solutions for enabling digital transformation, without light-emissive screens as the only choice.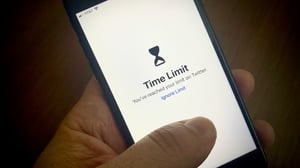 At E Ink, this of course, has been central to our mission from the beginning. Awareness and an option to "screen shift" certain activities from bright LED to easy-on-the-eyes digital paper will see a spike in the years to come.
Looking forward
What technology advancements and changes do you want to see in the coming year?