For those of you who received an eReader as a gift this holiday season, you are probably excited to set it up and begin downloading books right away. But before you get started, dzo you really know about your new gadget? Here is a quick guide on a few popular eReaders in the market and how you should set up yours for a great reading experience.
Kindle Paperwhite
The new 11th generation Kindle Paperwhite is an advanced version of its previous model. It features some great upgrades including longer battery life (up to 10 weeks!), faster page turns and thinner borders.
For beach readers, the glare free nature of E Ink digital paper makes an even better reading experience under direct and bright sunlight. Also, did we mention that the device is waterproof?
Another great, eye-friendly feature is the adjustable warm light. The screen can change from white to amber, and is adjustable for both color and intensity. You can set up a brightness level that is comfortable for your eyes.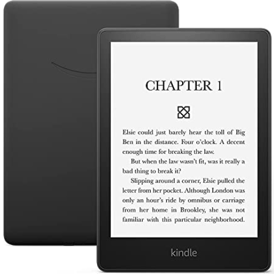 Image credit: Amazon Paperwhite
Onyx BOOX Leaf
Upon opening the Onyx BOOX Leaf eReader, your first thought might be, where are the buttons? The Leaf features a totally digital experience, making your reading more immersive with only the text on the HD screen, powered by E Ink's display technology.
Did you also spot the USB-C port on the side? You can expand the eReader's storage and access a huge range of books, no matter where you travel.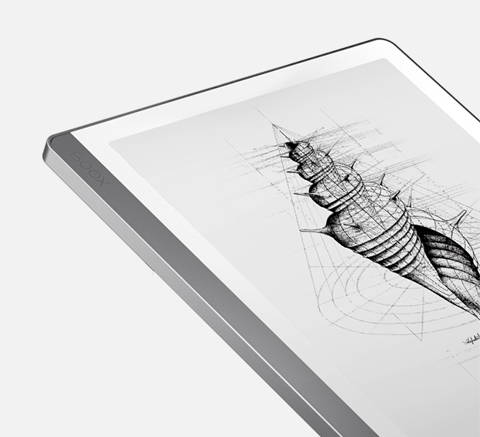 Image credit: Onyx BOOX
Kobo Elipsa Pack eReader
Take a guess – how much storage do you think your new Kobo Elipsa eReader has? 8GB? Think bigger!
With 32G of storage, you will be able to check off books on your "to read" list for a while and make this device your virtual library that you can carry around.
The Kobo Elipsa also features E Ink's fastest ink yet – our Carta 1200 technology. It also includes a Dark Mode option for white text on a black background. Additionally, the Kobo Stylus feature allows you to make notes in eBooks and PDFs. Is it an eReader, a notebook? You can have both with the Kobo Elipsa!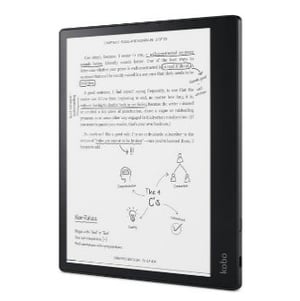 Image credit: Rakuten Kobo Elipsa
What features are you most excited to test out with your eReader?