Last week at CES 2022, BMW announced their new iX Flow, featuring E Ink. E Ink also made our own announcement regarding the project – read it here.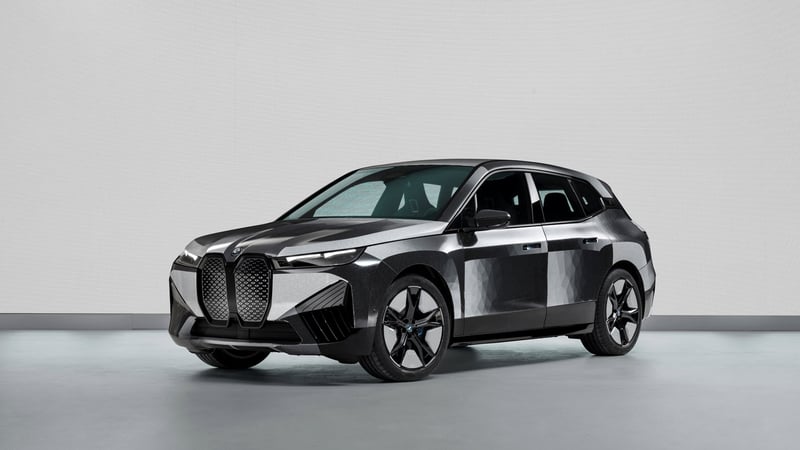 Personalization and sustainability are two key trends in the automotive industry – and this project illustrates both. While it's a concept car, you can see the possibilities for the future.
BMW came to E Ink with a vision - and our engineers got to work. This was a truly collaborative project, and it's thrilling to work with a company that thinks BIG.
Seeing this in person, as an Inker who has worked at the company since 2000 (how did the years fly so quickly?), it is thrilling to see how the technology has moved from the lab, to production, to starting the eReader revolution, to transforming electronic shelf labels, to changing transportation signage – and now color changing cars! All while using just a sip of power.
More and more, people, companies, local administrations, and countries are considering how they can take charge of their carbon footprint, and create or use technology that is more sustainable for our environment. E Ink is a natural fit – our displays are low power, consuming power only to change an image, not to maintain it. E Ink is committed to a Net Zero Carbon Footprint by 2040 and we are also committed to enabling our customers to reach their sustainability goals. As cities go smart, we are seeing our signage adapted for community messaging and transportation – running off solar cells – no grid connection required.
As the world moves towards a smarter one, we see it in all aspects of our lives... transportation signs that tell us when our bus is arriving; our phones suggesting where the nearest coffee shop is; retail signs that give us real time pricing updates... Next up - cars that reflect our personality, or our mood that day. Cars that can communicate information to us - flashing to alert us to their location in a parking garage; telling us the status of their battery. Cars that can help assist with ambient temperature control by changing color with the light conditions.
The future is here - and it's a smart one!