As fall settles into the western hemisphere and spring wraps up on the eastern side, the entire world is tuning in for the 22nd edition of the FIFA World Cup. With 210 teams taking the field in this nearly century-old tradition, the Qatar landscape is spilling over with millions of fans. While hopes are high, the day-to-day logistics of a global event are not for the faint of heart, with over 1.2 million attendees and games split across eight arenas.
To help streamline people movement, event organizers and state officials selected Papercast displays to provide real-time passenger information and wayfinding applications. These e-paper displays are part of the critical infrastructure necessary to move millions of fans between stadiums and across five different cities in Qatar. The country's transportation infrastructure is comprised of metro, tram, and bus services that will tow fans and tournament organizers between stadiums, hotels, and tourist attractions.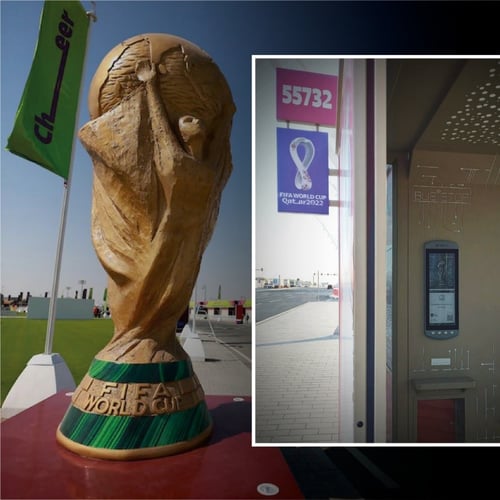 Image courtesy of Papercast
Whether you're an American invested in the redemption arch since the team's failure to qualify in 2018, or a French fanatic betting it all on a repeat victory, change is in the air. For starters, this will be the first time an Arabic country has hosted the global games—this will also be Qatar's first appearance in the World Cup. Additionally, young stars like Charles de Ketelaere, Belgium Midfield, and (Age 21), and Antony Matheus dos Santos, Brazil Winger (Age 22) are coming into their own as Messi and Ronaldo squash their beef and flirt with retirement.
This tournament also serves as a watershed moment for future World Cups and major event organizers. Event leadership is committed to a new sustainability standard that contributes to the United Nations Sustainable Development Goals and the Qatar National Vision 2030. These goals are grounded in reducing emissions and building sustainable infrastructure.
Digital paper technology is inherently sustainable by replacing the need for one-off paper applications. The reflective display utilizes ambient or external light sources without the need for continuous power to display information. Furthermore, ePaper displays can update in real-time with critical information to improve overall operational efficiency, reduce power consumption, and minimize carbon emissions.
The Papercast transportation signs enable green mobility and sustainable infrastructure due to their high-energy efficiency and can run independently from an electric grid. Furthermore, the paper-like, high-contrast display offers excellent readability and provides real-time arrival information, service alerts, and route display. The Qatar deployments join other prominent digital paper displays across the world in Bahrain, Finland, France, Madrid, Makkah, New Zealand, Poland, UK, and USA.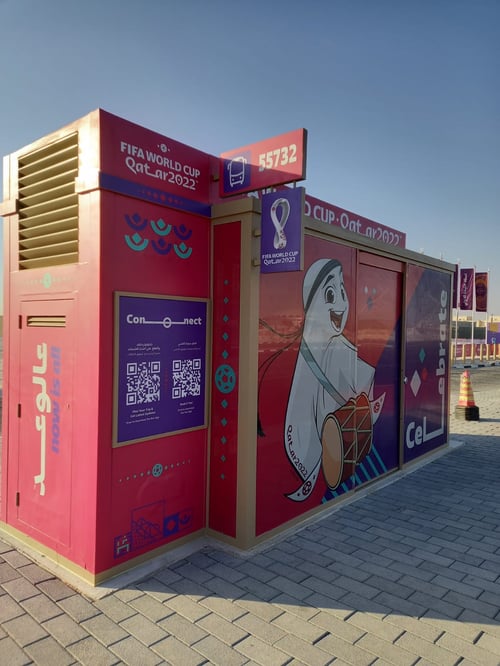 Image courtesy of Papercast
"Our partnership with Papercast is vital to the movement of millions of visitors through Qatar's public transportation," said Tim O'Malley, Associate VP of US Business, E Ink. "Long after the global event concludes, our technology will continue to enable a digital and sustainable infrastructure for generations to come."