The COVID-19 pandemic has impacted our lives immeasurably over the past year, and while we've worked to adapt to the changing world we're living in, technology has adapted alongside us. With new developments to support contactless activities, social distancing, remote collaboration and even medical testing, electronic ink and digital displays have played a role in this progress.
Social Distancing
On public transit, digital signage supports social distancing by allowing transit systems to disseminate real-time transit updates remotely, keeping riders in the know about the latest arrivals, departures or delays while reducing the need for person-to-person contact.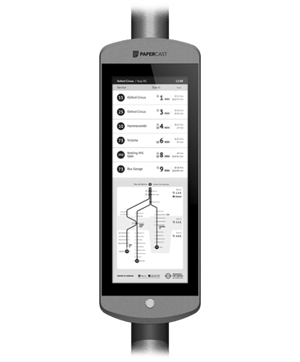 Some of these transit systems and digital signs are already in place around the world in cities across the US, UK, Poland, France and the Middle East.
An example is Papercast - https://www.papercast.com/.
For retailers, social distancing has made normal operations challenging, with so many customers flowing around and capacity restrictions hard to enforce. Digital signage can help by displaying information about social distancing precautions and other public health restrictions necessary while shopping. Signs that are especially bright and engaging are easier for customers to see and more likely for them to notice, and with this increased engagement they are more likely to follow the rules, eliminating the need for workers to roam the store floor, ultimately reducing person-to-person contact.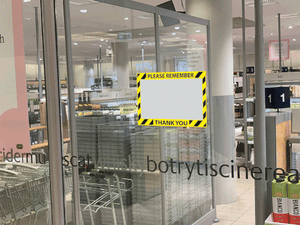 Collaboration
At work and at school, times have changed, and collaboration in the classroom and boardroom is not the same as it used to be. New technologies have bridged the gap.
The new Quirklogic Papyr tablet makes it easy to document ideas and notes in a digital location that is fully integrated into QuirkLogic's InkWorks platform, enabling collaboration and a paper-like writing experience. The device also allows for seamless participation and connection, as anyone with a QuirkLogic ePaper device, mobile device, or PC/MAC can collaborate. With features like split screen functionality, faster PDF loading time, and improved pen speed.
Learn more at https://www.quirklogic.com/.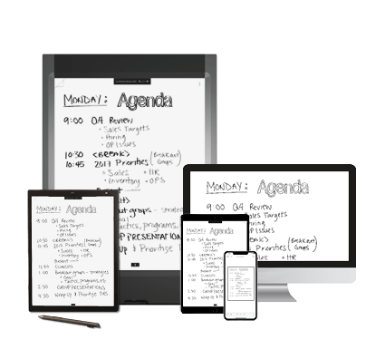 As home has become the new office for many, finding ways to optimize productivity and reduce distraction has been important. Technologies like the Joan Home can help minimize interruptions by syncing to your calendar and displaying current availability and calendars for the day on a digital display often hung by users outside their home offices. Showing either "free" or "busy" at any given time, the Joan Home makes it clear when others can walk into your "office."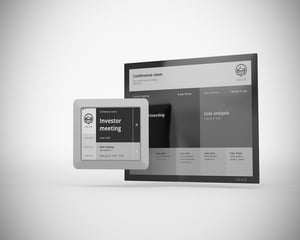 Click here for more - https://www.visionect.com/.
While we adapt to social distancing, we have found new ways to interact and find connection – with technology playing an integral role. Virtual book clubs – made easier with the on-demand content availability offered by eReaders – have taken on a new life. Without the need to go to the library to grab a new read, users have the world at their fingertips, and content to discuss virtually with their peers, whenever, wherever.
We're excited to see how technology continues to adapt to our world, and proud to play a role in pushing innovation forward.