Smart surfaces. You may have heard this phrase before. But what does it mean?
Display technology enables surfaces of the future to transform, providing personalized, customized and timely information. Smart surfaces can be seen in automotive, transportation, smart cities, and more.
E Ink's Associate Vice President of Operations Tim O'Malley sits down with us and explains the possibilities smart-surface technology brings to various industries.
Q: Personalization is one of the biggest trends in the automotive industry. How is it shaping consumers' buying decisions?
Tim O'Malley: Personalization is becoming a key competitive advantage for brands. It's possible in a standard supply to have a wide tail distribution of things that can be personalized – and consumers love that. They want to build their brand through personalization. For example, the design and colors of a car can be customized. Another example is license plates. Our customer Reviver offers digital license plates. Consumers can include a personal tagline and other customizable features on their plates.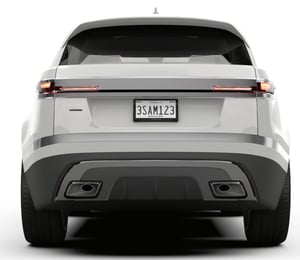 Image: Reviver
Personalization not only helps consumers build their personal brand, it also provides personalized functions. For example, tinted windows. Did you know glass can be smart too? E Ink's JustTint is a variable transmission light control film that can quickly adjust the level of tint in sunroof or window.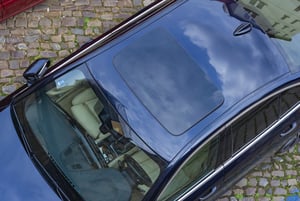 Image: E Ink
Q: How is ePaper technology being used in smart cities applications? What are the benefits?
O'Malley: A regulation was recently put in place in Germany that prohibits the operation of Digital out of Home (DooH) and digital signage screens. The regulation initially proposed that digital signage be turned off between 10 p.m. and 4 p.m. – restricting advertising on displays, LED screens and projections to six hours a day.
This further highlights the competitive advantage of ePaper displays – they are low-power and energy efficient. ePaper solutions not only help build smarter cities and keep residents connected, they also do not strain the existing infrastructure and allow cities to roll out technologies faster.
Take Boston, for example, where E Ink is based. We partner with the Massachusetts Bay Transportation Authority (MBTA) to provide ePaper transportation signage. It displays transit information in real time, allowing passengers to have visibility into changes to their travel schedules.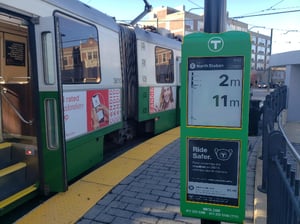 Image: MBTA
Q: What new use cases of ePaper technology do you see on the horizon in 2023 and beyond?
O'Malley: One of my favorite use cases is Badger. It's a programmable badge with E Ink display. The smart badge can be clipped on to the user's clothing, and is in particular designed for use in a healthcare setting such as a hospital. It enables the deaf or hearing-impaired to easily understand what the wearer is saying. It's like turning on closed captions on Netflix. Bringing E Ink's technology to our everyday lives and making communications much more effective is one of the things I do hope to see more of in the next few years.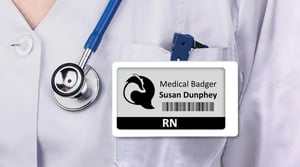 Image: Satellite Displays
Check out the full conversation with Tim here. What innovative use cases of ePaper technology are you seeing?