E Ink decked the halls of CES, and popped up in everything from automobiles to wearables. With that, we wanted to take a moment to showcase the ways our partners integrated our displays in the world's most innovative technology!
Let's Talk About DEE
After the success of last year's black and white colored car, it was imperative to expand the palette for the i Vision DEE. Enter Prism 3! In preparation for DEE's announcement, a team of highly-technical engineers wrapped a BMW with our Prism 3 displays, creating a multi-colored skin on the i Vision DEE (Digital Emotional Experience).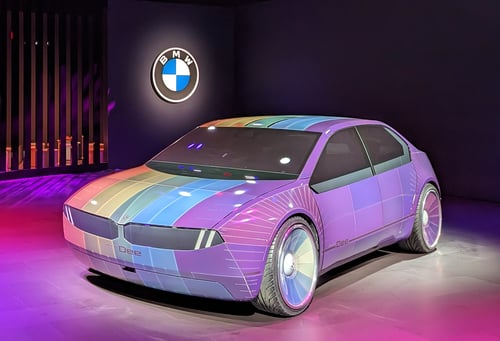 Image: E Ink

Beyond the boundary pushing innovation, the culture alignment between organizations was key to the success of DEE. BMW Group states that the future is electric, circular, and digital—aligning with E Ink's incredibly low power technology—creating the opportunity for sustainable and highly personalized vehicles.
Badger's Smart Badge Wins Awards
Badger's smart badge was recognized for the platforms ability to increase accessibility through enhanced communications.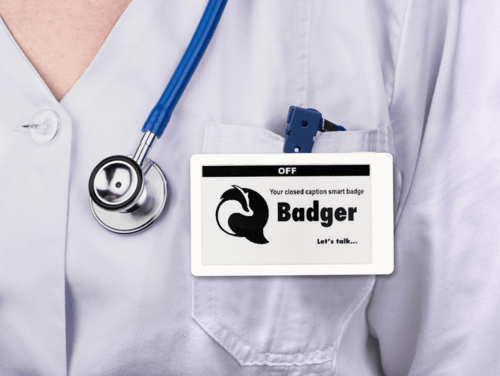 Image: Badger
The closed captioning smart badge converts the wearer's speech to text and displays the information on a digital paper, enabling the deaf or hearing-impaired to easily understand what the wearer is saying. The 'Badger' smart badge can be clipped on to the user's clothing or worn on a lanyard, and is in particular designed for use in healthcare settings such as hospitals, nursing homes, and pharmacies.
Lenovo's Twist and Shout
Since its inception in 2020, the ThinkBook Plus series is renowned for pushing the boundaries of mobile computing devices and continues to do so with the Twist.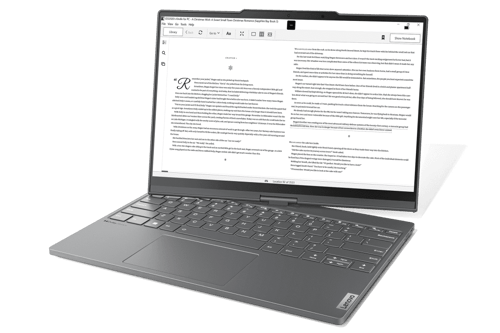 Image: Lenovo
The innovative new model in the ThinkBook Plus series reimagines its strong heritage of twistable form factor. The device features a dual rotating display with an OLED screen on one side and a colorful E Ink display on the other.
The Immersive Interior of FeelInGlass
CES attendees also had an opportunity to experience the AGC FeelInGlass demonstration, which further expands on E Ink's use case in both automobile and interior design applications.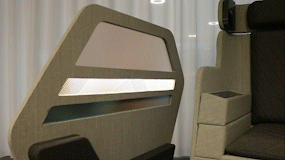 Image: AGC
Mirror effects, lighting features, and evolving shades are integrated to create a dynamic environment through glass. A strategic partnership with E Ink made it possible to create new effects, bridging the gap between traditional static materials and digital technology with dynamically changing materials.
Fossil's Hybrid Series Gets an Upgrade
The hybrid smart watches are a combination of vintage charm and modern technology, a digital watch that prioritizes a unique design and extreme battery life.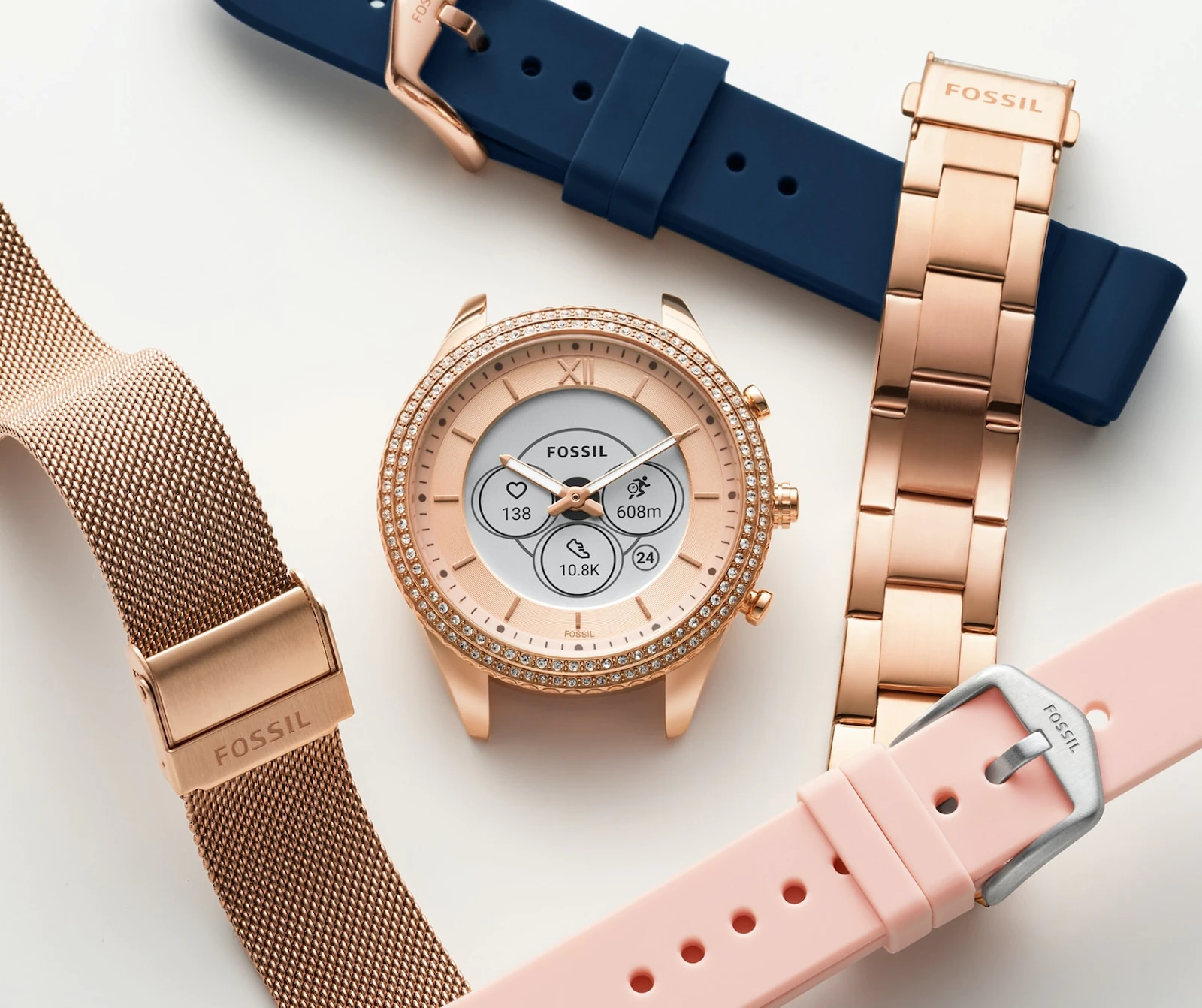 Image: Fossil
Described as a smartwatch for the fashion-minded, the always-on E Ink display features customizable watch faces, notifications, and metrics. The paper-like display is paired with easy to read mechanical hands and hour markers.
That's a wrap… or a display?
Whether it was an E Ink wrapped automobile or an integrated display in a smart watch, E Ink was all over CES! Let us know where you spotted E Ink at CES by tagging us on LinkedIn, Twitter, Facebook, or Instagram.