In recent months, COVID-19 has changed the way we live, work and play, forcing schools to reimagine learning and instruction. For students of all ages, remote learning has become the new normal and as back-to-school season draws closer, schools around the country are busy determining how best to teach students this fall, whether remotely, in-person or both.
Regardless of the method of instruction, one aspect remains constant – the importance of technology to streamline the learning experience and ensure all students have access to the necessary materials, wherever they may be. To keep this focus on learning during these unprecedented times, mobile devices like eNotes and eReaders are integral. And with durable, low power digital paper from E Ink, these devices are perfect for use at school or at home – perfect for the unpredictable times we're living in.
Not sure where to start? Here are a few products powered by E Ink's digital paper technology that are perfect for back to school.
For Reading: Pocketbook Color & iReader C6
While a select few products on the market are equipped with E Ink's new Kaleido color ePaper technology, the Pocketbook Color and iReader C6 color eReader feature these color capabilities. These new color capabilities are perfect for students and teachers utilizing colored graphics, visuals or texts in their studies.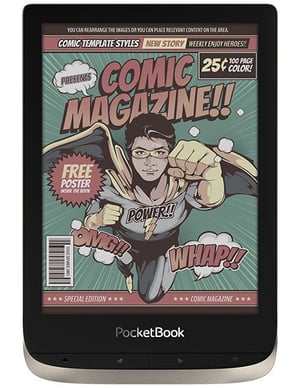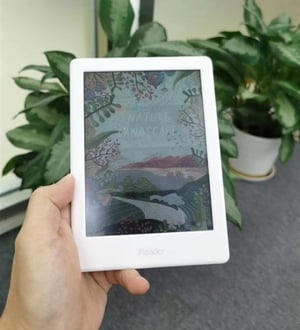 Beyond their use of color, these eReaders make staying in touch with coursework and reading materials simple and easy at school, at home or anywhere in between.
For Notetaking: Sony Digital Paper DPT-RP1 & Supernote
For notetaking purposes, the Sony Digital Paper DPT-RP1 and the Supernote tablet are two powerful, intuitive devices perfect for use in-class, when studying or doing homework. No need for an endless supply of pens, pencils and paper: eNote devices reduce paper use too, helping the environment.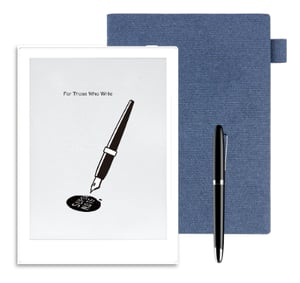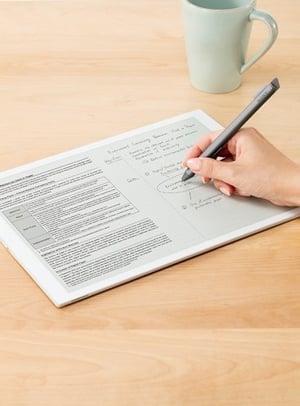 The Sony Digital Paper DPT-RP1 offers a unique, full page digital notetaking experience complete with the ruggedness needed to endure wear and tear, and lots of time spent in a backpack! The Supernote, on the other hand, offers the sophistication and style of an upscale eNote device for writing, reading and annotation, and accessories can be personalized to add a unique, true-to-you flair.
This fall, make sure you're ready for whatever the school year brings you with the right eNote and eReader devices, powered by E Ink.